Jane's story: a story of a young person's struggle with a chronic health issue

Amanda Mason-Jones, Juliana Mensah, Nik Morris/span>
Event details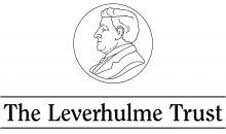 TICKETS
Book your place through the Eventbrite website:
Academics and artists have joined forces to create a short film to raise awareness of the issues faced by young people suffering from chronic health conditions. The last screening will be followed by a participatory arts workshop exploring the issues that the film raises.
The 3Sixty space, a black box with 360 degree projection and sound, in the Ron Cooke Hub is an excellent venue in which to experience the film. The film which is entitled 'Jane's Story' had overwhelmingly positive reviews when it was showcased last year. The narrative was constructed from the primary accounts of young people and is presented through the voice of one young woman 'Jane' played by Katie-Marie Armstrong, a local actress. The film portrays the challenges facing young people with chronic health conditions, and their strength and resilience in overcoming them. The narrative is interspersed with sonified data on the global chronic health of adolescents.
The project is led by Amanda Mason-Jones, Senior Lecturer in Global Public Health in the Department of Health Sciences and also involves Sandra Pauletto and Patrick Titley (Theatre, Film and Television); Antonina Mikocka-Walus (Health Sciences); Juliana Mensah (Centre for Applied Human Rights); Jez Wells (Music); Alice Hall (English and Related Literature); Darren Reed (Sociology); music composer Bartek Walus and film director Nik Morris.
The team wanted to develop an innovative method to convey epidemiological health data through sound, vision and narrative, to raise the profile of the global chronic health needs of adolescents and to provide a test case for the potential benefits of applying a creative approach to tackling health issues.
There will be three showings of the film in the 3Sixty immersive space, at 5.45, 6.00 and 6.15 and a workshop following the 6.15pm showing.
Follow @ashe_mensah, @uoyc2d2 and @nikjacek on Twitter
Accessibility

Wheelchair Accessible