Behind the Scenes of Science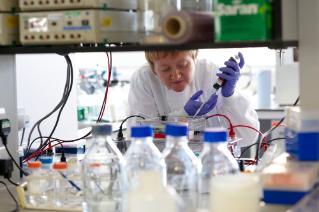 University of York/John Houlihan‌
Event details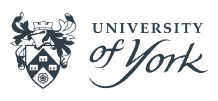 Have you ever wondered what goes on behind the scenes at world-leading research centres at the University of York? Here is your chance to find out. As part of the Festival they are throwing open their doors for guided tours, demonstrations and talks. From air quality to energy, and next generation electronic materials to cancer therapies, find out how research carried out in York is improving the world we live in.
Centre for Immunology and Infection
Tuesday 5, Thursday 7 and Friday 8 June 2018, 10.00am to 10.45am and 2.00pm to 2.45pm
Discover how scientists are researching some of the most neglected tropical diseases, as well as diseases affecting many millions of people in developed countries.
More information and booking details
Wolfson Atmospheric Chemistry Laboratories
Wednesday 6, Friday 8 and Wednesday 13 June 2018, 11.00am to 12 noon
The largest and best-equipped laboratories of their kind in the UK, the Wolfson Atmospheric Chemistry Laboratories are home to scientists researching atmospheric composition, including studies into air quality and ozone.
More information and booking details
Biology Teaching Laboratories: Marvellous Microbes
Wednesday 6 and Thursday 7 June 2018, 5.00pm to 6.00pm and 7.00pm to 8.00pm
Find out about 'bugs' and microbiological research at York through demonstrations in a Biology Teaching Lab. Learn about the formation of body odour, bacterial symbionts of insects, and microbial degradation and detection of pesticides.
More information and booking details
York Plasma Institute and Laboratories
Wed 6 and Wed 13 June 2018, 10.30am to 12 noon and 2.00pm to 3.30pm
A unique research and education facility, the York Plasma Institute brings together plasma scientists looking into topics with applications in fusion energy, laser-plasma interactions, atom precision manufacturing, space propulsion, agriculture and plasma medicine.
More information and booking details
Biorenewables Development Centre
Tuesday 12 and Thursday 14 June 2018, 12.30pm to 1.15pm
The Biorenewables Development Centre (BDC) works in the melting pot between academia and industry to develop, scale-up and help commercialise bio-based products and processes. Visit the BDC to discover how plants and wastes can become the resources of the future, reducing our reliance on fossil resources and minimising waste.
More information and booking details
York JEOL Nanocentre
Tuesday 12 June 2018, 2.00pm to 2.30pm and 2.30pm to 3.00pm; Thursday 14 June 2018, 6.00pm to 6.30pm and 6.30pm to 7.00pm
The York JEOL Nanocentre carries out research on materials at the nanometre scale, including into next-generation electronic material and fuel cells. It is home to a unique electron microscope which allows the simulation and observation of chemical reactions in situ.
More information and booking details
York Structural Biology Laboratory
Tuesday 12 June 2018, 3.00pm to 4.00pm and 4.30pm to 5.30pm
Learn how scientists use X-ray crystallography to provide information at atomic resolution for developing chemical treatments for human disorders.
More information and booking details
Clinical Simulation Unit
Thursday 14 June 2018, 3.00pm to 5.00pm (Book a ticket then drop in between these times)
See where health students learn and practise a range of clinical skills, from caring for people at home or on a ward, to high dependency care. The tour includes opportunities to watch equipment in use and to try it out.
More information and booking details
The Jack Birch Unit, Biology
Friday 15 June 2018, 9.30am to 10.30am and 11.00am to 12 noon
Sponsored by York Against Cancer, the Jack Birch Unit studies epithelial tissues, which give rise to more than 80 per cent of all adult human cancers. The Unit's main focus is on bladder cancer which develops from the urothelium, the specialised lining of the bladder wall.