Space: The final frontier?

Michelle Collins, Noelia Noël, Paul Crowther and members of the University of York Astronomy Society/span>
Event details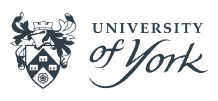 Join the University of York Astronomy Society for a journey to the furthest reaches of space as we celebrate astronomy and space science. Our packed day of talks, exhibitions and hands-on activities offers something for all ages and interests: explore the Universe in an inflatable planetarium, the Cosmodome; try solar observing from the Astrocampus (weather-permitting); and learn about galaxy evolution, supernovae and cosmic explosions.
Hands-on Activities and Exhibition
10.00am to 4.00pm
Travel through space in our Cosmodome, venture inside the Sundome and find out how we are making fusion an energy source here on Earth, or tour the Solar System on our planetary walks. Try solar observing at the Astrocampus (weather permitting), discover how stars work using Lego®, get hands-on making rockets and meteors, and browse an astrophotography exhibition by Chris Baker of Galaxies on Glass. Suitable for all the family. No booking required.
To Infinity and Beyond: Or at least as far as the International Space Station…
10.15am to 11.15am
Join members of the University of York Astronomy Society to discover the challenges faced by British Astronaut Tim Peake on his mission to the International Space Station. How do we launch rockets into space, what happens to the human body when there's no air, and just how do you go to the toilet in space? Come along to this fun-filled look at human space flight and expect some explosive demonstrations! Suitable for all the family. Booking required.
Galaxy Wars: The past, present and future of the Local Group
11.30am to 12.30pm
Galaxy evolution is a messy business, where more massive systems are built up by collisions between smaller galaxies. We can study this growth in great detail within our own Galaxy, as we can see smaller galaxies falling in towards us, and getting completely torn apart.
But, in a few billion years, the Milky Way won't be the one doing the shredding anymore, as it will collide with our more massive neighbour, Andromeda. Michelle Collins of the University of Surrey shows how both these galaxies have been growing for the past 14 billion years, and what will happen when they finally merge together. Booking required.
Our Local Group Neighbourhood
1.30pm to 2.30pm
A 'Grand Challenge' in modern astrophysics is to understand how galaxies form and evolve. Join Noelia Noël of the University of Surrey and learn why our Local Group of galaxies - the galaxies around Andromeda and the Milky Way - are the best laboratories we have at hand. In particular, the 'Magellanic Clouds', our two nearest Irregular dwarf galaxies, provide the best workplace to study galaxy formation.
The Magellanic Clouds are currently interacting with one another while orbiting around the Milky Way. Their close proximity allows us to resolve their individual stars, providing a unique 'rosetta stone' for understanding galactic encounters and mergers. Noelia will show how to use stars to perform 'galactic archaeology', unpicking the fossil record of a galaxy's past by forensically dissecting its stellar content. Booking required.
Multi-messenger Astronomy: A new era in space science
2.45pm to 3.45pm
Learn how gravitational-wave observatories are helping to unlock the secrets of stellar evolution, including supernovae and related cosmic explosions. Paul Crowther of the University of Sheffield discusses exciting new discoveries and developments, including the upcoming Large Synoptic Survey Telescope (LSST) – a telescope which will produce the deepest, widest image of the Universe. Booking required.
About the speakers
Dr Michelle Collins is a Lecturer at the University of Surrey. After receiving her PhD at the University of Cambridge, she continued her research for three years as a Galaxies and Cosmology fellow at the Max-Planck Institute for Astronomy in Heidelberg. In October 2014, she took up a Hubble Fellowship at Yale University, joining the University of Surrey at the same time. Her research focuses on the observations of Local Group galaxies.
Dr Noelia Noël is a Lecturer in Astrophysics at the University of Surrey. She was born in a small Argentinean town located 800 km South from Buenos Aires. When she was five, her father built a dome on top of her home's roof and put a telescope there. That's when she became interested in the Magellanic Clouds, our two closest irregular galaxies, seen as two 'Milky' patches on the Southern skies. She obtained her PhD in Astrophysics in 2008 from the Instituto de Astrofisica de Canarias.
Paul Crowther is Head of Department and Professor of Astrophysics at the University of Sheffield. His research interests involve the study of the birth, life and death of the most massive stars in the Universe. He is particularly interested in the late evolutionary phases of the Wolf-Rayet stars.
Tickets