Interactive Media Showcase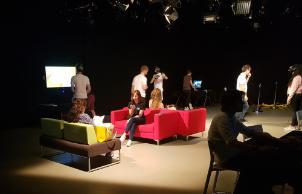 Friday 15 June 2018, 6.00pm - 7.30pm (Opening Gala)
Saturday 16 and Sunday 17 June 2018, 10.00am - 4.00pm

Free admission


Booking required for the Opening Gala only
Book Tickets

Black Box Studio, Theatre, Film and Television Building, University of York

(map/getting to campus)
Wheelchair accessible
Event details‌‌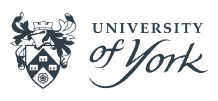 Join us for the Interactive Media Showcase, a brand new event organised by the University of York's Interactive Media BSc students to share their work created over the past year.
The Showcase will feature a wide array of projects from virtual reality installations to video games to mobile apps to interactive cinema, cards, posters, art installations and many more – even an interactive birdhouse!
The Showcase kicks off with the inaugural Opening Gala, which will include refreshments, nibbles and an award ceremony. Come along and grab a virtual reality headset or a gaming console, and see the diversity of the students' work and the interactive media world.
Booking required for the Opening Gala only. If you are unable to attend the gala, just drop into the Interactive Media Showcase over the weekend anytime between 10am to 2pm, or 4pm to 8pm.
Over this same weekend, don't miss the LUMA Film Festival and the Space.Planet.Stars. theatre production, both also at the Department of Theatre, Film and Television
The Interactive Media Showcase is proud to have received sponsorship from University of York Careers, Terra Bytes Pop Up VR and Scott Logic.
The Interactive Media Showcase
The Interactive Media Showcase is organised by the students on the BSc in Interactive Media degree programme.