Cryptocurrency: Hype or technological revolution?

Frances Coppola, David Gerard, Bebo White and Rory Cellan-Jones (Chair)/span>
Event details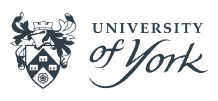 Do Bitcoin and other cryptocurrencies signal the beginning of an entirely new global financial model? Do blockchain and distributed ledger technologies provide a platform for the most disruptive applications since the Internet? Can cryptocurrency and blockchain exist independently of one another or are they doomed to be forever intertwined?
Featuring a keynote speech by the internationally-recognised World Wide Web pioneer Bebo White, our event explores the past, present and (possible) future of these phenomena from both a technological and social perspective. Is this all just hype or the precursor to a new technological revolution?
Our expert panel, chaired by BBC Technology correspondent Rory Cellan-Jones, also includes David Gerard, author of Attack of the 50 Foot Blockchain and Frances Coppola, a writer and commentator on banking, finance and economics.
Join us as we examine the impact of cryptocurrencies and blockchain in our governmental, institutional, business, and personal lives.
About the speakers
Frances Coppola used to work for banks and now writes about them, and about finance and economics generally. Although she originally trained as a musician and singer, Frances worked in banking for 17 years and did an MBA at Cass Business School in London, where she specialized in financial risk management. She is the author of the Coppola Comment finance & economics blog, which is a regular feature on the Financial Times's Alphaville blog and has been quoted in The Economist, the Wall Street Journal, The New York Times and The Guardian. She is a frequent commentator on financial matters for the BBC.
David Gerard is a Unix system administrator, an award-winning music journalist, and has blogged about music at Rocknerd.co.uk since 2001. He is a volunteer spokesman for Wikipedia, and is on the board of the RationalMedia Foundation, host of skeptical wiki RationalWiki.org. His website is davidgerard.co.uk.
Rory Cellan-Jones is the BBC's expert on trends in new technology and how the web is changing our lives. He became a Technology Correspondent after many years reporting on business for the BBC, and he sees it as his role to communicate the excitement and importance of the fast-changing digital world to a non-specialist audience. He is the author of Dot Bomb, an account of the companies and characters behind Britain's short-lived dot com bubble.
Bebo White is a Departmental Associate (Emeritus) at the SLAC National Accelerator Laboratory, the basic energy science and high-energy physics laboratory operated by Stanford University, USA. Prior to retirement he worked at SLAC as a Computational Physicist and Senior Computing Information Systems Analyst. He is also a Visiting Professor of Computer Science at the University of Hong Kong. While his initial responsibilities at SLAC were in computational physics, in recent years Bebo's work has been dominated by his involvement with World Wide Web technology. He first became involved with WWW development while on sabbatical at CERN in 1989 and was instrumental in establishing the first non-European Web site at SLAC in 1991.
Tickets