Four Mums in a Boat

Niki Doeg and Frances Davies/span>
Event details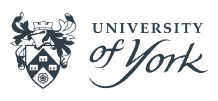 Join us to hear the incredible true story of four ordinary working mums from Yorkshire who took on an extraordinary challenge and broke a world record along the way.
Brought together by their love of rowing, Janette Benaddi, Frances Davies, Helen Butters and Niki Doeg decided to do something that few people have ever succeeded in doing - crossing 3,000 miles of treacherous ocean in the toughest row in the world, The Talisker Whisky Atlantic Challenge.
Meet two of those women, Frances and Niki, and hear how four women in their 40s and 50s entered the record books after an extraordinary two-month journey across the Atlantic. Find out how, after two years of planning, preparation, fundraising, training and difficult conversations, they found themselves standing on the edge of the San Sebastian harbour in the Canary Islands, petrified, exhilarated and ready to begin the race of their lives.

This is the story of how four friends had the audacity to go on a wild, terrifying and beautiful adventure, not to escape life, but for life not to escape them.
About the speakers
Niki Doeg is a business owner and qualified rugby coach. She is 46 years old and lives in York with her husband and their two sons.
Frances Davies is a solicitor in Leeds and runs her own law firm. She is 48 years old, married with two sons and lives in York.
Tickets