Rise Up Women! The remarkable lives of the suffragettes

Diane Atkinson/span>
Event details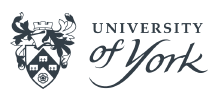 Between the death of Queen Victoria and the outbreak of the First World War, while the patriarchs of the Liberal and Tory parties vied for supremacy in parliament, the campaign for women's suffrage was being fought in the public arena. Led by Emmeline Pankhurst and her daughters Christabel and Sylvia, the suffragettes and their actions would come to define protest movements for generations to come.
A diverse group spanning the divides of class and country, suffragettes included actresses, mill-workers, teachers, doctors, seamstresses, clerks and scientists. From their marches on Parliament and 10 Downing Street, through to more militant activities including acts of arson and the slashing of great works of art, the women were all relentless in their pursuit of one goal: the right to vote.
Join Diane, author of Rise Up Women! The Remarkable Lives of the Suffragettes, to learn more about the lives of the womenwho participated in this landmark movement.
About the speaker
Diane Atkinson is the author of Rise Up Women! The Remarkable Lives of the Suffragettes (Bloomsbury), two illustrated history books, Suffragettes in Pictures and Funny Girls: Cartooning for Equality, and three biographies, Love & Dirt, Elsie and Mairi Go to War and The Criminal Conversation of Mrs Norton.
A regular speaker on the suffragettes at conferences and literary festivals, Diane Atkinson has also appeared on radio programmes including Woman's Hour, and has consulted on numerous television documentaries, as well as, most recently, the film Suffragette, starring Meryl Streep and Helena Bonham-Carter.
Tickets