Man of Iron: Thomas Telford and the building of Britain

Julian Glover/span>
Event details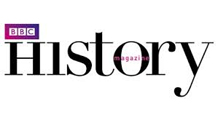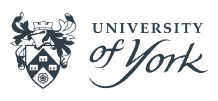 Few people have done more to shape our nation than Thomas Telford. A stonemason turned architect turned engineer, he built churches, harbours, canals, docks and the famously vertiginous Pontcysyllte aqueduct in Wales.
Join Julian Glover, author of Man of Iron: Thomas Telford and the Building of Britain, to learn more about the man who created the backbone of our national road network and some of the most dramatic and beautiful bridges ever built.
Telford's constructions were the most stupendous in Europe for a thousand years, and – astonishingly – almost everything he ever built remains in use today. The Menai Bridge, which spans the dangerous channel between the mainland and Anglesey, was a wonder then and now.
Drawing on contemporary sources, Julian brings to life a complex man: a shepherd's boy who loved the countryside but helped industrialise it; an ambitious man who cared little for accolades; highly sociable and charming, but peculiarly private about his personal life; and an engineer who was also a poet. He cherished a vision of a country connected to transform mobility and commerce: his radical politics lay not in ideas but the creation of useful, solid things.

Find out why, in an age in which economics, engineering and national identity came together, Thomas Telford's life was a model of what can be achieved by persistence, skill and ambition.
About the speaker
Julian Glover is a journalist and writer. He is Associate Editor of the London Evening Standard and leading a review into the future of National Parks for the Government. Previously a columnist for the Guardian, in 2011 he was appointed chief speechwriter to David Cameron before in 2012 being made special adviser to the UK Department of Transport. He is the author of Man of Iron: Thomas Telford and the Building of Britain (Bloomsbury).
Tickets