Outnumbered: Exploring the algorithms that control our lives

David Sumpter/span>
Event details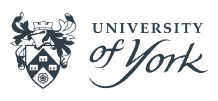 Join author David Sumpter for a journey to the dark side of mathematics, from how it dictates our social media activities to our travel routes.
Drawing on his book Outnumbered: Exploring the Algorithms that Control our Lives, David will explain how our increasing reliance on technology and the internet has opened a window for mathematicians and data researchers to gaze through into our lives. Using the data they are constantly collecting about where we travel, where we shop, what we buy, and what interests us, they can begin to predict our daily habits, and increasingly we are relinquishing our decision-making to algorithms. Are we giving this up too easily?
David will explain how maths and statistics work in the real world, and what we should and shouldn't worry about. He'll illustrate how maths impacts all parts of our lives: from the algorithms that decide whom we interact with to the statistical methods that categorise us as potential criminals. Learn how we are constantly manipulated by the maths used by others, from algorithms choosing the news we hear to automated hospital waiting lists deciding whether we receive treatment.
About the speaker
David Sumpter is Professor of Applied Mathematics at the University of Uppsala, Sweden, where he runs the Collective Behaviour Research Group. Originally from London, he studied his PhD in Mathematics at Manchester and held academic research positions at both Oxford and Cambridge before heading to Sweden. Among the many applied maths research projects he has worked on are pigeons flying in pairs over Oxford; clapping undergraduate students in the north of England; the traffic of Cuban leaf-cutter ants; fish swimming between coral in the Great Barrier Reef; swarms of locusts traveling across the Sahara; disease-spread in Ugandan villages; the gaze of London commuters; dancing honey bees from Sydney; and the tubular structures built by Japanese slime moulds.
Tickets