Ripples of Gravity, Flashes of Light: The dawn of multi-messenger astronomy

Martin Hendry/span>
Event details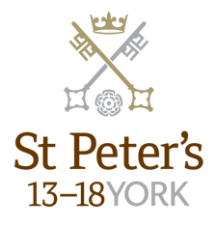 The first ever direct detection of gravitational waves by the LIGO and Virgo Scientific Collaborations, from the collision of two massive black holes more than a billion light years away, has been widely hailed as the biggest scientific breakthrough of the decade. It led to the award of the 2017 Nobel Prize for Physics to three senior LIGO scientists and pioneers: Rai Weiss, Kip Thorne and Barry Barish.
In August 2017 there was another spectacular discovery – for the first time gravitational waves and light were detected from the same cosmic source: a pair of colliding neutron stars 130 million light years distant.
Join LIGO scientist Martin Hendry as he explores the amazing technology behind the detection of gravitational waves, and what their discovery might soon tell us about some of the biggest unsolved mysteries in physics and astronomy.
About the speaker
Martin Hendry is Professor of Gravitational Astrophysics and Cosmology at the University of Glasgow, where he is currently Head of the School of Physics and Astronomy. He is a senior member of the LIGO Scientific Collaboration, for which he chairs the LSC Education and Public Outreach Group.