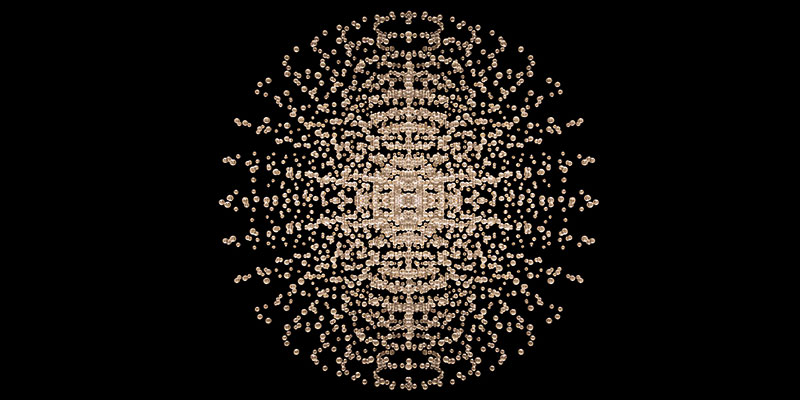 The Entanglements of Science and Literature Michael Brooks, Stuart Firestein, Tom McLeish, Jon Mee, Claire Preston, Jennifer Rohn and Rivka Isaacson (Chair)
Talk
Panel discussion
This event has now finished.
Date and time:

Sunday 16 June 2019, 1.45pm to 3.15pm

Location:

Tempest Anderson Hall, Yorkshire Museum, Museum Gardens (Map)

Audience:

Open to the public

Admission:

Free admission, booking required
Event details
As part of our Focus Day, The Poetry and Music of Science, we explore the common ground between the art of the novel and scientific experimentation.
Tom McLeish, the University of York's first Professor of Natural Philosophy and author of The Poetry and Music of Science, is joined by speakers including scientist Stuart Firestein of Columbia University, USA; Michael Brooks, author of The Quantum Astrologer's Handbook; Jennifer Rohn of UCL – who coined the phrase 'lab lit' for realistic novels featuring scientists as central characters; Jon Mee of the University of York; and Claire Preston, an expert in Renaissance Literature from Queen Mary University of London. The session is chaired by Rivka Isaacson of King's College London.
Our Festival Focus Day aims to break the silence on the deep creativity and imagination required in science. Why not join us for our other panel discussions, The Art of Visual Imagination and Wordless and Pictureless Forms of Mathematics and Music?
You may also enjoy a special exhibition by Alexandra Carr, Weight of Light, which runs throughout the Festival.
Listen to The Wonder of the Creative Brain, a podcast featuring Tom McLeish.
Image credit: Image courtesy of artist Alexandra Carr, The Leverhulme Trust, Durham University, The Ordered Universe Project and Ushaw College
About the speakers
Michael Brooks holds a PhD in quantum physics, but works as an author, journalist and broadcaster. He is a consultant at New Scientist magazine, co-host (with Rick Edwards) of the Science(ish) podcast and the author of numerous books, including the bestselling non-fiction title 13 Things That Don't Make Sense. In his recent book, The Quantum Astrologer's Handbook, Michael discusses quantum physics with a Renaissance mathematician called Jerome Cardano. As well as leading an extraordinary life as a physician, astrologer, inventor and philosopher, Jerome was a mathematician who invented probability theory and imaginary numbers, the twin pillars of quantum theory.
Dr Stuart Firestein is the former Chair of Columbia University's Department of Biological Sciences where his laboratory studies the vertebrate olfactory system, possibly the best chemical detector on the face of the planet. Dedicated to promoting the accessibility of science to a public audience, Stuart serves as an advisor for the Alfred P. Sloan Foundation's programme for the Public Understanding of Science. He received the 2011 Lenfest Distinguished Columbia Faculty Award for excellence in scholarship and teaching. He is a Fellow of the American Association for the Advancement of Science (AAAS), an Alfred Sloan Fellow and a Guggenheim Fellow. His two books on the workings of science for a general audience, published by Oxford University Press, have been adopted by numerous High School and University science courses. Ignorance, How it drives Science was released 2012 and has been translated into nine languages. His second book, Failure: Why Science is So Successful, was released in 2016. A 2013 TED talk on the subject has over 1.9 million views.
Dr Rivka Isaacson is Senior Lecturer in Chemical Biology at King's College London. She gained her PhD in 2001 from Cambridge University and carried out post-doctoral research at Harvard Medical School and Imperial College London before starting her own lab in 2009, using biophysical techniques to explore protein quality control and antimicrobial resistance. She is a passionate interdisciplinarian involved in many exciting projects at the interface between Arts and Sciences. These include a long-term collaboration with the Iris Murdoch Research Centre at the University of Chichester and 'Viewing the Invisible' a BBSRC-funded project, working with London Fine Art Studios and the National Portrait Gallery, to explore common methodology between artists and scientists
Professor Tom McLeish is Chair in Natural Philosophy in the Department of Physics at the University of York, where he is also a member of the Humanities Research Centre and the Centre for Medieval Studies. He is a Fellow of the Royal Society, the Institute of Physics, the Royal Society of Chemistry and the American Physical Society. Tom joined York in 2018 from Durham University, where he held the role of Pro-Vice-Chancellor for Research until 2014. He is a theoretical physicist whose work is renowned for increasing our understanding of the properties of soft matter (which includes polymers and the physics of biological structures). Author of The Poetry and Music of Science (OUP 2019), and Faith and Wisdom in Science (OUP 2014), he is also interested in historical studies of medieval science, the relationships between humanities and sciences, and the philosophy and theology of science.
Jon Mee is a Professor of Eighteenth-Century Studies in the Department of English and Related Literature at the University of York and formerly Director of the University's Centre for Eighteenth Century Studies. His most recent book is Print, Publicity, and Popular Radicalism in the 1790s: The Laurel of Liberty (Cambridge University Press, 2016). He is currently writing on materialism and machines in the new industrial cities of the industrial revolution, 1780-1840.
Dr Jennifer Rohn
is Principal Research Associate and head of the Centre for Urological Biology in the Division of Medicine, UCL. As well as a practicing scientist, she is a novelist, journalist, public speaker, science communicator and pundit. Jennifer coined the term 'lab lit' to describe realistic novels featuring scientists as central characters. She founded the popular website
LabLit.com
to help promote the use of science and scientist characters in mainstream fiction, and to illuminate the world of scientists and laboratory culture. She blogs about the scientific life at
Mind The Gap
and on
White Coats at Dawn
on Cosmic Shambles. Her three published lab lit novels are
Experimental Heart
,
The Honest Look
and
Cat Zero.
Claire Preston is Professor of Renaissance Literature at Queen Mary University of London. Her research interests include the literary writing of science 1580-1730; Sir Thomas Browne; word and image relations 1500-1700 (especially ekphrasis, the emblem); American literature (especially 19th and early-20th century writing; Edith Wharton; money-novels); Philip Sidney and the Sidney circle; early-modern epistolarity; Renaissance curiosity and the poetics of collections; and Sir Hans Sloane. Two of her books on literature and science have won the British Academy's Rosemary Crawshay Prize (2005) and the BSLS Annual Prize (2015). Claire is currently working on a book about the rhetoric of 'big science' from Oldenburg to Oppenheimer. She is the general editor of The Complete Works of Sir Thomas Browne (8 vols), forthcoming from Oxford.
Partners