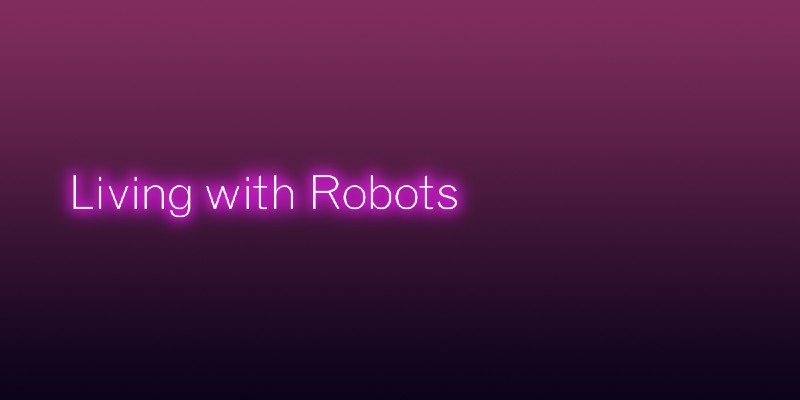 Living with Robots Beth Singler, Sangseok You and Rory Cellan-Jones (Chair)
Panel discussion
This event has now finished.
Date and time:

Saturday 13 June 2020, 5pm to 6pm

Location:

Online event

Audience:

Open to alumni, staff, students, the public

Admission:

Free admission, booking required
Event details
Missed this event? Watch the conversation on Youtube.
Part of the Night of Ideas series of events presented by the Institut français du Royaume-Uni
Can we imagine a world in which humans and robots live side by side?
In 2017, Sophia became the first robot to be given legal citizenship, raising moral questions about the future of human-robot relationships.
Discussing the issues are Beth Singler, Junior Research Fellow in AI at the University of Cambridge, and Sangseok You, Assistant Professor in Information Systems at HEC. The discussion is chaired by BBC presenter Rory Cellan-Jones.
This event was first presented as part of Night of Ideas 2020 by the Institut français du Royaume-Uni in January 2020.
You may also enjoy other events from the Night of Ideas programme, all of which are screened on Saturday 13 June.
Look out for:
About the speakers
Dr Beth Singler is Junior Research Fellow in Artificial Intelligence, University of Cambridge. She explores the social, ethical, philosophical, and religious implications of advances in Artificial Intelligence and robotics. She has produced a series of short documentaries on AI, and the first, Pain in the Machine, was the 2017 AHRC Best Research Film of the Year.
Sangseok You is an Assistant Professor in Information Systems at HEC Paris. His research focuses on understanding how teams working with technologies operate and promote team outcomes. Topics of his research encompass human-robot collaboration, artificial intelligence, and virtual and distributed collaboration in open source software context.
Rory Cellan-Jones is the BBC's Technology Correspondent and an expert on trends in new technology and how the web is changing our lives.
The Institut français du Royaume-Uni
Part of a worldwide network, the Institut français in London encourages cross-cultural exchange and presents the best of French culture. Enjoy their wide offer: French courses (online or in-house), film screenings, library collections, children's activities, festivals, talks and concerts. Find out more at institut-francais.org.uk
Partners