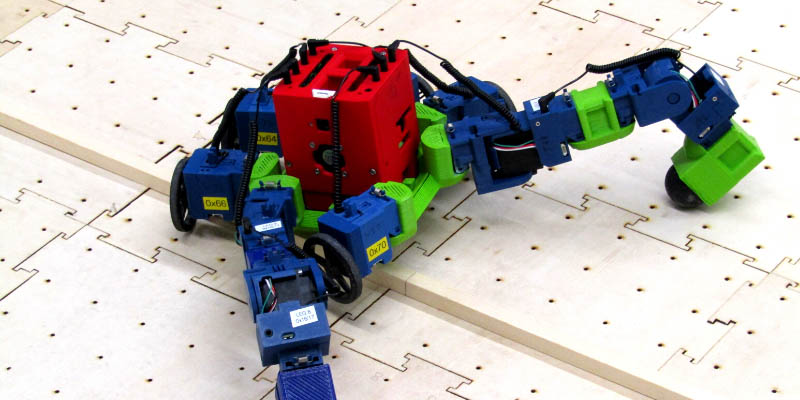 The Autonomous Robot Evolution Project Edgar Buchanan
Talk
This event has now finished.
Date and time:

Saturday 10 June 2023, 11am to 12pm

Location:

In-person only
Institute for Safe Autonomy (Map)

Admission:

Free admission, booking required
Event details
For a long time, humans have been designing and constructing robots for familiar environments.
But what if, because of our lack of knowledge about unfamiliar environments such as extraterrestrial ones, the robots we humans create for these environments are not operating efficiently enough?
Could a robot design and produce other robots?
Join Edgar Buchanan of the School of Physics, Engineering and Technology to discover how, taking inspiration from evolutionary theory, researchers from the University of York's Institute for Safe Autonomy are planning to create the first robot system that will design and produce other robots that work well in any environment.
You might also be interested in another Institute for Safe Autonomy talk: Laser-Powered Puppet - book your free tickets here. Plus there will be free, family-friendly tours and activities at the Institute for Safe Autonomy on this day.
About the speaker
Edgar Buchanan is a Research Associate at the School of Physics, Engineering and Technology at the University of York. Most of his research experience has been in the bio-inspired computation and bio-inspired robotics fields. Edgar is currently working on the Re-imagining Engineering Design project. Before this, he was a Research Associate in the Autonomous Robotic Evolution project. His PhD degree in Electronic Engineering focused on fault-tolerance in foraging robotic swarms.
Partners