Medicine's Painful Past

Dr Lindsey Fitzharris/span>

No wheelchair access.
Event details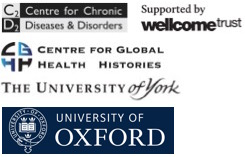 Due to unforeseen circumstances, this lecture has been cancelled. We apologise for any disappointment this may cause.
When Charles II suffered a seizure on 2 February 1685, his personal physician rushed to his side and quickly slashed open his veins, filling a basin to the brim with royal blood. Over the next few days, the King was bled several more times and urged to drink boiled spirits out of a human skull. Eventually, he lapsed into a coma and died.
In this talk, Dr Lindsey Fitzharris will explore little-known stories about early medicine. Why exactly were people bled in the past? How did people survive surgery before anaesthetics? And what are the true origins of the term 'quack'?
Speaker biography
Dr Lindsey Fitzharris has a PhD in the History of Science and Medicine from the University of Oxford. She is the author and creator of the popular website, The Chirurgeon's Apprentice, which details the horrors of pre-anaesthetic surgery. Lindsey has written for various publications including The Guardian, The Lancet, and New Scientist; and has appeared on the BBC, ITV, Channel 4, PBS and the History Channel. Recently, she launched a YouTube series called Under The Knife, which takes a humorous look back into our medical past.
Tickets