Melodrama and Medical Horror Stories

Professor Susan M Reverby, Wellesley College/span>

Wheelchair accessible.
Event details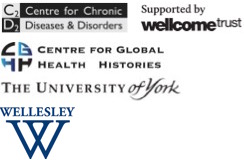 The US Public Health Service sponsored a medical research study in Guatemala that involved infecting thousands of vulnerable people with sexually transmitted diseases between 1946 and 1948. This talk discusses how the materials on the study (kept hidden) were found, the US government came to apologise for it in 2010, and a melodramatic story is retold to achieve justice.
Speaker biography
Susan M Reverby is the McLean Professor in the History of Ideas and Professor of Women's and Gender Studies at Wellesley College, Wellesley, Massachusetts, USA. She is the author of the multiple prize-winning Examining Tuskegee: The Infamous Syphilis Study and its Legacy and other books in medical, nursing, public health and women's history.
Additional links
Follow Centre for Chronic Diseases and Disorders and Centre for Global Health Histories on Twitter.
Tickets