Festival showcases University of York's research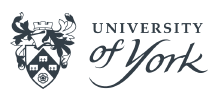 Join us at York Festival of Ideas as we showcase some of the innovative research that University of York researchers are leading on – and which is contributing to solving some of the world's most intractable problems or simply helping us to understand the world we live in. Ranked in the top ten of UK higher education institutions for research that has a positive impact, the University's work is focused around seven research themes. These align York's academic strengths to best meet the grand scientific, social and environmental challenges of our time.
From recreating the past by digital modelling and augmented reality, to exploring the origin and symptoms of infectious diseases, come along and find out about the life-changing research being carried out at the University of York. All our Festival events present research in an accessible and engaging way.
Explore the University of York's research themes
Other events featuring York researchers or students, or brought to you by University of York staff, include:
Anne Frank: A history for today exhibition Monday 5 June to Sunday 11 June
Fragments of the Medieval World Exhibition Throughout the Festival
People in Changing Places: Images from Urbanising Asia Throughout the Festival
Susan Aldworth: The Dark Self Tuesday 6 June
William Morris and the Politics of Pots Tuesday 6 June
Puzzles in the Pub Wednesday 7 June
Alcuin and the Anglo-Saxon Riddle Tradition Wednesday 7 June
What Matters in Austen? Thursday 8 June
Middle East Art in the Museum: The stories we tell Thursday 8 June
The Enduring Appeal of Jane Austen Thursday 8 June
England's Earliest Coinage: The York gold shilling Friday 9 June
Democracy under Threat? Focus Day Saturday 10 June
Festival Fringe Family Fun Afternoon Saturday 10 June
Early Northumbrian Coinage and Eadberht's Beast Saturday10 June
Small Finds and Stories That Matter Saturday 10 June
Traces of Sound and Light Saturday 10 June
Road to Freedom Saturday 10 June
The Poetry of Plants Sunday 11 June
Objects, Stories and the Makings of Military Memory Monday 12 June
A Market of Nice Things Monday 12 June
A Walk through the Lost Centuries: Anglian York Monday 12 June
Higher Education's Next Chapter Monday 12 June
Istanbul: The story of a city from Roman Times to the Ottoman conquest Monday 12 June
For What It's Worth Monday 12 June
Stories Against the Clock Tuesday 13 June
Laurence Marks and Maurice Gran: A masterclass Tuesday 13 June
The Story of Stories Wednesday 14 June
Young Minds: Mental Health Challenges Wednesday 14 June
The Stories Behind Our Favourite Things Wednesday 14 June
University Choir and Symphony Orchestra Wednesday 14 June
Beer and Beowulf: The poetry of things Wednesday 14 June
John Dryden: Amphitryon; Or, The Two Sosias Thursday 15 to Sunday 18 June
The Story of the Ardabil Carpet Thursday 15 June
The Brain in Performance Thursday 15 June
Sergeant Pepper: Playing with Words Thursday 15 June
The Future of Work Focus Day Friday 16 June
Conflict, Peace and Security in Africa Friday 16 June
EborObjects: A York story in things Saturday 17 and Sunday 18 June
Viking Saga Saturday Saturday 17 June
LUMA Film Festival Saturday 17 and Sunday 18 June
The Origins of Art Saturday 17 June
Refugees Welcome Saturday 17 June
Anglo-Saxon Crafts Saturday 17 June
Decoding the Dark Ages Saturday 17 June
Anglo-Saxon Bread: Making and meaning Saturday 17 June
Exploring the Dark Self Saturday 17 June
The Archaeology of Eoforwic Saturday 17 June
Books as Instruments of Change Saturday 17 June
The Story of a Book Saturday 17 June
No Ideas But in Things: A writing workshop Sunday 18 June
Children, Conflict and the Art(s) of Hope Saturday 24 and Sunday 25 June