Donors and supporters
Thank you also to our anonymous donors.
University of York

We are proud of the University of York's leading role in both establishing and coordinating York Festival of Ideas. As one of the world's most distinctive universities, we are making life-changing discoveries and creating new technologies to tackle some of the most pressing global challenges. Together with our Festival partners, we are committed to showcasing the importance and relevance of ideas and research, and to engaging new and diverse audiences.
The University is pleased to support the Festival through the Higher Education Innovation Fund, which facilitates the communication of new knowledge and its benefits to society.
The Holbeck Charitable Trust

The Holbeck Charitable Trust is delighted once again to be a Headline Sponsor of York Festival of Ideas. Now in its seventh year, the Festival continues to go from strength to strength.
The 2017 programme offers a huge range of stimulating and diverse events, talks, performances, exhibitions and workshops. We congratulate the Festival on its determination to remain as widely accessible as practicable by staging so many events where entry is free.
As a continuing sponsor, we are proud to support the team's ambition to develop a Festival which, in time, will become a mainstay of the national cultural calendar.
UPP Foundation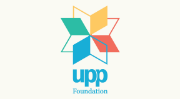 The UPP Foundation is an independent charity established and funded by student accomodation provider University Partnerships Programme to help tackle the biggest issues facing the higher education sector across the UK.
We are delighted to join York Festival of Ideas as a Headline Sponsor this year. We are particularly pleased to collaborate with the Festival in the organisation of an event highlighting the mental health challenges facing young people today. The event will explore how to create supportive environments for all students, drawing on recent research.
Aviva

Aviva is a proud sponsor of York Festival of Ideas. Aviva is the UK's largest insurer and one of Europe's leading providers of life and general insurance. Aviva provides around 31 million customers worldwide with insurance, savings and investment products. This year Aviva is supporting the The Story of... theme which includes interviews with Ed Balls, Reverend Richard Coles and Peter Lord.
French Embassy and Institut français du Royaume-Uni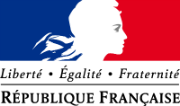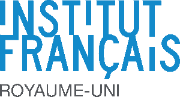 The French Embassy and the Institut français du Royaume-Uni are delighted to launch a new collaboration with York Festival of Ideas - A Date with History. Bringing together leading historians from France and the UK, this year's event will focus on Europe's identities, migrations and Franco-British relations.‌
Joseph Rowntree Foundation

The Joseph Rowntree Foundation wants lasting change for people and places in poverty, communities where everyone can thrive, and a more equal society. JRF is therefore delighted to sponsor and collaborate in the Festival Focus Day, The Future of Work. This Focus Day will explore the reality of living with low paid or insecure employment; the influence of robotics on our jobs and what value and meaning we get from our work.
The Morrell Centre for Toleration
The Morell Centre for Toleration, which is generously supported by the C and J B Morrell Trust, is proud to sponsor the Festival Focus Day Democracy Under Threat?. The Centre is dedicated to increasing the philosophical and historical understanding and appreciation of toleration as an idea and as a practice.
Shepherd Group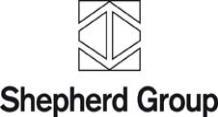 Shepherd Group is one of the leading family-owned private businesses in the UK. It was founded in 1890 in York and its head offices remain in the city. The Group's operations in national and international markets include substantial companies in manufacturing and engineering, including the brands and businesses within Portakabin Group.
Shepherd Group is the proud sponsor of Sparks children's events at York Festival of Ideas. Aimed at sparking children's imaginations, events include hands-on activities, theatre performances and storytelling.
British Academy
‌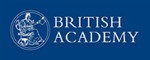 The British Academy is the UK's national body for the humanities and social sciences - the study of peoples, cultures and societies, past, present and future. We are very pleased to support the event Books as Instruments of Change. The distinguished panel of speakers includes Fellow of the British Academy Brian Cummings of the University of York.
IBM United Kingdom
‌
IBM is a global cloud platform and cognitive solutions company, which has continually evolved over the past century to remain at the forefront of technological innovation. Its capabilities in data and analytics, cloud, mobile, social and security have helped the UK evolve to become one of the world's most digitally advanced nations.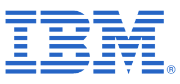 IBM is delighted to collaborate with York Festival of Ideas to present the event Healthcare Innovations.
IET - Engineering a Better World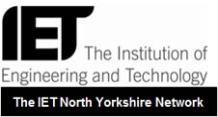 The North Yorkshire Network of the Institution of Engineering and Technology (IET) is a proud sponsor and collaborator of York Festival of Ideas and will be supporting guest speaker Mark O'Connell, the author of To Be a Machine.
With over 167,000 members worldwide in 150 countries, the IET is the largest multidisciplinary professional engineering institution in the world. The IET mission is to inspire, inform and influence the global engineering community, supporting technology innovation to meet the needs of society.
Dr Richard Shephard
Dr Richard Shephard is very pleased to sponsor A Director's Story.
Ron and Barbara Cooke
Ron and Barbara Cooke are delighted to sponsor Mythomania: Tales of our times.
Virgin Trains East Coast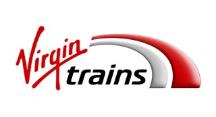 Connecting Yorkshire with London and Scotland in speed, style and comfort. We are a proud sponsor of York Festival of Ideas.
Waterstones

Look out for Waterstones book sales at many of our events.