Skip to Content
Accessibility statement
Cornstarch Decorated Paper Workshop
Event details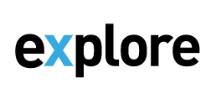 Come along and create your own decorative papers using cornstarch paste. This simple and versatile method was developed by bookbinders as an easy and inexpensive way to create unique covers and end papers. Find out why it's also a great way of making greeting cards, wrapping paper, decorative boxes and more.
Papers will be wet when completed so you are welcome to leave them and collect them later in the day when they have dried.
Suitable for children aged 7+ accompanied by an adult.
You may also like...

This event is part of the Fun for Families festival theme. Also in this theme:
Festival tweets