Psych!York: Interactive family fun
Event details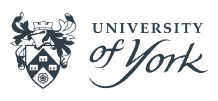 How do you see colours? How good is your memory? How do you recognise faces? These are just some of the questions researchers from the University of York's Psychology Department are looking into.
Come along to Psych!York and enjoy brain colouring and crafts, illusions and interactive exhibits. Each exhibit should only take around five to 10 minutes to try out – so with around 15 different interactive exhibits, you can spend as much time with us as you like!
Join us and learn about some of the amazing things you never knew about your own mind.
This family event is suitable for all ages.
About the speakers
The Psych!York event is run by the Early Career Researcher's Forum from the Department of Psychology at the University of York and is led by postgraduate students Charlotte Murphy and Tim Vestner.