The Historic Yorkshire Word Hunt
Event details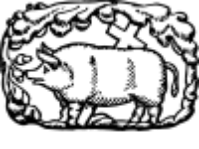 George loves collecting old Yorkshire words, but unfortunately some have gone astray! Collect a map and help George put the words back into his dictionary where they belong.
Suitable for all the family, this short walk through York city centre reintroduces lost or forgotten words from Yorkshire's history and provides a new outlook on York's heritage.
Yorkshire Historic Dictionary
The short walk usestext from the Yorkshire Historic Dictionary project, an ambitious 15-month venture to produce a new dictionary of historic Yorkshire terms launched by the Borthwick Institute for Archives, University of York in November 2017. Building on the work of Dr George Redmonds, who has over 60 years' experience researching the history of Yorkshire and has amassed an impressive card catalogue of thousands of terms and phrases, the project will produce a published Yorkshire Dictionary as well as an online version.