Puzzles in the Pub

Rosalyn Leaman/span>
Thursday 14 June 2018, 6.00

PM

to 7.30pm

Free admission


No booking required

Third Floor,

The Eagle and Child

(map)
No wheelchair access
Event details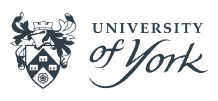 Just before the year 800, Alcuin sent Charlemagne a collection of arithmetical puzzles which he said were to be solved for fun. The puzzles he referred to are assumed to correspond to a collection of 'Puzzles to Sharpen the Wits' which survive in over a dozen medieval manuscripts. The actual puzzles themselves are far older, however, and can be traced back to sources from Ancient Greece and Rome and beyond. The material would now be characterised as recreational mathematics. It includes problems that are still found in modern books of brain teasers.
Join mathematician and biologist Rosalyn Leaman of the University of York as she introduces the puzzles at an informal session in the ancient and medieval arithmetical gymnasium. Come along and sharpen your wits over a glass of specially brewed Eoforwic Ale.
About the speaker
Rosalyn Leaman is a postgraduate student with the University of York's Department of Biology, studying infectious diseases. With a degree in maths, she loves the subject and will talk about it with anyone who will listen!
Eoforwic Ale
Using an authentic Anglo-Saxon recipe, Leeds Brewery prepares a special beer – Eoforwic Ale – for York Festival of Ideas. It will be on sale throughout the Festival at the Eagle and Child pub, including at the Puzzles in the Pub event.