Eoforwic: Celebrating Anglo-Saxon York
Event details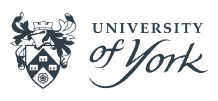 In York we are surrounded by reminders of the Roman and Viking past. Anglo-Saxon York, or Eoforwic, is far less visible in the city today than Roman Eboracum or Danish Jorvik. But the Anglian era of York's history, between the Roman occupation and the Viking conquest, lasted for longer than those two eras put together. Join us as we delve into the Anglo-Saxon past and discover clues to life in Anglian York.
Anglo-Saxon Crafts
10.30am to 4.00pm
Step back in time and find out about Anglo-Saxon life through its crafts. Watch demonstrations and chat to our exhibitors in the King's Manor courtyard. No booking required.
Simple Methods, Complex Results: Early Medieval Workshop Practice
11.00am to 12 noon
Contemporary and medieval metalworker Jamie Hall of Primitive Method discusses the challenges faced by goldsmiths during the early medieval period, the deceptive simplicity of their techniques, and the magnificent treasures they produced.
Truth is Trickiest: The Exeter Book Riddles
1.00pm to 2.00pm
The 10th century Exeter Book contains a collection of almost 100 riddles but neglects to provide any solutions. Jennifer Neville of Royal Holloway, University of London explores these delightful textsin the context of the absence of solutions. Far from an accident, this absence points to a purpose for these riddles more profound than the guessing game expected by modern readers.
Five Alpha Females: Some commanding women from Anglo-Saxon England
2.30pm to 3.30pm
Using archaeological evidence, Martin Carver of the University of York introduces us to five commanding Anglo-Saxon women he has encountered on excavations: a matron from Wasperton, a spiritual specialist from Bidford-on-Avon, an upper-class rich kid from Swallowcliffe Down, the anonymous queen of Raedwald, King of East Anglia and Aethelflaed, Lady of the Mercians, probably England's most successful field marshal.
Who lived in Alcuin's York?
4.00pm to 5.00pm
From churchman to noble, trader to pauper find out how research is uncovering new insights into the inhabitants of Anglian York. Join Ailsa Mainman of the University of York for a glimpse of the past.
About the speakers
Originally from Canada, Dr Jennifer Neville is a Reader in Anglo-Saxon Literature at Royal Holloway, University of London. She specialises in Old English Poetry and is currently writing a book about the riddles of the Exeter Book. She is the author of Representations of the Natural World in Old English Poetry.
Jamie Hall of Primitive Method is a contemporary and medieval metalworker He has worked with organisations including the Wellcome Trust, UCL's Institute of Archaeology, Birmingham Museum & Art Gallery, and also appeared on the TV series Museum Secrets.
Martin Carver is Professor Emeritus with the Department of Archaeology at the University of York, where he was Head of Department from 1986 to 1996. He has carried out archaeological field research on early medieval towns and has led campaigns of research, excavation and evaluation in the UK and abroad. His work has thrown light on changes in social control and Christianisation in northern Europe (400-900) and has helped to establish York's pre-eminent position in early medieval archaeology.
Dr Ailsa Mainman is a Research Associate with the University of York's Department of Archaeology. She studied archaeology at the University of Sheffield and stayed on to complete a doctorate on Anglo-Saxon Kent. This was followed by an MSc in Computer Science at the University of York. Until May 2014, she was Assistant Director at York Archaeological Trust (YAT), and continues to be a Research Associate at YAT as well as President of the Friends of YAT.
Tickets