Witchcraft and Wizardry
Event details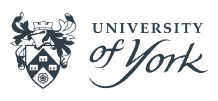 Muggles and would-be witches and wizards are invited to join a celebration of all things magical at our Harry Potter-inspired day. Prepare to be spellbound by divination, stupefied by potions, enchanted by magical creatures and mesmerised by parseltongue as you enter our magical realm. Suitable for all the family, you may even be lucky enough to spot a life-size dragon…
Bewitching Family Fun
10am to 4pm
Have a go at wand making, venture into the Cosmodome for an Astronomy lesson, pit your knowledge of Harry Potter against fans in the University of York's Muggle Society, create your own invisible Marauder's Map, design a crest, find out what Hogwart's motto really means, and have your photo taken with Harry Potter accessories - or even a life-size dragon! No booking required.
The Art of Potions
10.30am to 11am
Expect frothing cauldrons and magical mixtures as Benevolus Snape (Annie Hodgson of the University of York) demonstrates the art of potions. Booking required.
Powerful Potions
Various times between 11.25am and 3.35pm
Try your hand at potion making and brew your own colour-changing concoction in a lesson led by Benevolus Snape. Hands-on workshop. All children must be accompanied by an adult. Booking required.
Medieval Magical Creatures

11.30am to 12.30pm
Dangerous dragons, the elusive unicorn, the fiery phoenix and humans with the heads of dogs. Join Medieval Studies researchers from the University of York and Durham University and take a close look at the fantastic creatures and excitingly strange monsters that populate medieval art and literature. Explore the timeless appeal of these impossible beasts and discover the medieval origins of some of your favourite magical creatures. Booking required.
Divination with a Difference
1.30pm to 2.30pm
How does your brain work? Do we have free-will or are our decisions predetermined? Is it really possible to read minds and predict the future? Join Aneurin Kennerley of the University of York to see mentalism in action and learn how neuroscientists are decoding your brain and reading your very thoughts. Booking required.
Peculiar Properties of Parseltongue
3pm to 4pm
Join Francis Nolan, a phonetics expert and designer of the snake language Parseltongue for the Harry Potter films. Hear how he used scientific knowledge of real human languages and imaginative reasoning about how snakes might speak to invent the Parseltongue of the movies. Find out more about this unusual application of linguistic knowledge. Suitable for anyone 10+. Booking required.
A Friends of the Library and Archives Event
The University of York Library and Archives are so much more than study resources, learning spaces, archives and special collections. They are a nucleus for ideas – a physical and digital space for students, staff and researchers from York and beyond to be inspired and explore innovative ideas and world-class research. The contribution of our Friends enables digital innovations – which opens up our materials to worldwide audiences – and the purchase of unique items and collections that we could not otherwise afford.
About the speakers
Jamie Beckett is a PhD researcher at Durham University whose work focuses on the use of humour and laughter in late medieval biblical drama. His research interests include humour studies, performance, late medieval urban culture, and the use of 'medievalisms' in 19th-century popular culture.
Dr Harriet Jean Evans has recently finished her PhD thesis on 'Animal-human relations on the household-farm in Viking Age and medieval Iceland'. She also watches far too many animal videos on the Internet in the name of research.
Dr Annie Hodgson is a chemist and science communicator at the University of York and the Editor of the magazine Chemistry Review.
Dr Aneurin Kennerley is a Lecturer in Chemistry (Magnetic Resonance Imaging) at the University of York and a keen advocate of public engagement in research. His events include live feats of mind reading performed on members of the public to garner interest. Using this as a springboard, the science behind thought identification with fMRI is explained with interactive props, giving the audience a picture of how physics and engineering can help understand how the brain works.
Francis Nolan is Professor of Phonetics in the Department of Theoretical and Applied Linguistics (DTAL) at the University of Cambridge. He has published widely on topics in phonetics, particularly on intonation, connected speech processes, and forensic applications of the speech sciences.
Tim Wingard is a PhD student in the Centre for Medieval Studies at the University of York, who is researching animals in England in the period 1300-1500.
Dr Lydia Zeldenrust is an Associate Lecturer in Medieval Literature at the University of York. One of her many research interests includes the depiction of animals, monsters, and the supernatural in medieval literature and culture.
University of York Muggle Society
The University of York Muggle Society is a student-run society which runs a variety of weekly events for its members, including quiz nights, scavenger hunts, game nights, film nights, murder mysteries, and other Harry Potter themed evenings and socials for Christmas, Halloween and Easter.
Tickets