Foundations of House

Liam Thomas Maloney and Lynette Quek/span>
Event details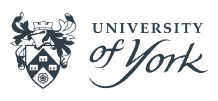 In 1972 something happened. A new sound from underground parties held in basements and lofts across Manhattan began to permeate the concrete and steel of the city: disco. For the ensuing half a century the thump of disco's bass drum has been the heartbeat of nightlife. However, it is so much more than just a beat. It is moving, living, breathing history.
Join Liam Thomas Maloney and Lynette Quek of the University of York for Foundations of House, a new approach to storytelling: part club night, part documentary, part research. The event will allow you to experience the history of house music and its forbearers in an immersive audio/visual environment.
As we travel across the United States and gain access to the legendary clubs of the 70's and 80's, you will see and hear those responsible for creating nightlife as we know it today. Dance to the music that made it all happen as living history is played out in a 360° videoscape.
Come along and leave your preconceptions of what academic research is at the door. Experience a new way to engage with social history through music. Get ready to be challenged. See you on the dance floor...
The event comprises an exhibition and a performance. The performance is strictly standing. Unfortunately wheelchair users may have restricted sight lines.
About the performers
Liam Thomas Maloney is a PhD student with the University of York's Music Research Centre. His research is concerned with the interplay between listening and situation. The focus of his thesis examines the potential functions music can serve for us and how these could be manipulated to create a truly contextual music recommendation system. Liam's research interests extend to examinations of house music and LGBT music-based subcultures. He has worked with, supported and played alongside many electronic musicians including Pendulum, Imogen Heap, Ruby, DJ Fresh and Andrew Weatherall.
Lynette Quek is a PhD student with the University of York's Music Research Centre.Emerging from a music and audio technology background, Lynette nurtured an interest in the sonic arts, combining audio and visual elements in her works. Her current work examines the synchronization and interaction between sound and visuals, as well as challenging the notion of the heard and the unheard. Through this, she is also interested in exploring the integration of technology with live performance.
Foundations of House
Find out more at www.foundationsofhouse.com/fohlive
Tickets