LUMA Film Festival
Event details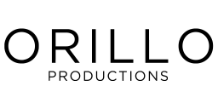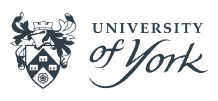 Now in its seventh year, the LUMA Film Festival was created by University of York students to champion the work of the Department of Theatre, Film and Television. As well as screenings of student work, the event includes talks and workshops from leading professionals in the UK film and television industry. Past student work screened at LUMA has gone on to win awards and recognition at both national and international level.
Some of the activities on offer include:
Learn to make a TV show in the Department of Theatre, Film and Television's industry-standard studio
Watch screenings of work by the Department's budding filmmakers throughout the day in the Black Box theatre
Join leading industry figures in illuminating Q&As, panel discussions and workshops
Enjoy the Department's BSc Interactive Media showcase, from digital art installations to virtual reality headsets designed by students.
Interactive Media Showcase Opening Gala
Don't miss the Interactive Media Showcase Opening Gala on Friday 15 June. The event features a wide array of projects by University of York's Interactive Media BSc students, from virtual reality installations to video games to mobile apps to interactive cinema, cards, posters, art installations and many more – even an interactive birdhouse! The Interactive Media Showcase also continues to be open for drop-in visits on Saturday 16 and Sunday 17 June, from 10am to 2pm, and 4pm to 8pm.
LUMA Film Festival
For more information on the LUMA Film Festival visit lumafilmfestival.com.