Galina Vale: Guitar virtuoso
Event details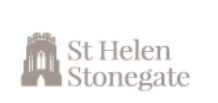 Flamboyant international guitar diva, Galina Vale, plays a programme of flamenco and classical pieces. A child prodigy raised in a family of musicians, Galina's performing career began at the age of eight with an appearance on Ukrainian State Television. Since then she has performed over 2,000 concerts around the world. Join us and enjoy spectacular music in a fantastic setting.
About the performer
Galina Vale (Vernigora) is a Ukrainian-born British guitarist. Her individualistic solo performances combine a charismatic stage presence and dynamic powerful playing style with an unusually wide ranging and technically demanding repertoire; including classical music, flamenco, arrangements of Latin American and East European folk music.
Galina graduated from Moscow State Gnesins Music College and later undertook a professional performance course at Royal Northern College of Music, Manchester as a Rotary International Scholar. She has won prizes at international guitar and music competitions in Poland, Italy, Hungary, Spain, Thailand and the UK, and has performed concerts across West and Eastern Europe, USA, Central America, Africa and Asia.