Craeft: How traditional crafts are about more than just making

Alex Langlands/span>
Event details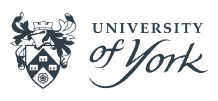 In a period of mass manufacturing, our growing appetite for hand-made objects, artisan food, and craft beverages reveals our deep cravings for tradition and quality. But there was a time when craft meant something very different.
Historian and popular broadcaster Alex Langlands explains why our modern understanding of craft only skims the surface. Join him and learn about the transformation of our understanding of craft – or rather, craeft – in the wake of industrialisation.
Alex, the author of Crarft: How Traditional Crafts Are About More Than Just Making, explores how the Old English word cræft possessed an almost indefinable sense of knowledge, wisdom, and power.
Find out about the ancient craftspeople who fused exquisite skill with back-breaking labour and learn how rediscovering craft will connect us with our human past, our sense of place, and our remarkable capacity to survive in the harshest of landscapes.
About the speaker
Alex Langlands lectures in Medieval History, Archaeology and Heritage at Swansea University and is a patron of the Heritage Crafts Association. He has worked as a research and commercial archaeologist all over Europe excavating sites ranging from the prehistoric period through to the industrial age.
He has 15 years of experience working in the broadcast media for BBC Two, BBC One, Channel 4, History Channel and Discovery. He was instrumental in the making of BBC Two's hit TV series Victorian Farm and has worked on Time Team. He recently appeared in the successful Full Steam Ahead for BBC Two and co-presented Victorian Bakers.
Tickets