Digital Handmade: Craftmanship and the new Industrial Revolution

Lucy Johnston/span>
Event details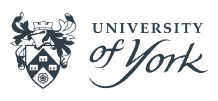 Digital technologies and tools are producing entirely new working methods, skill sets and consumer products. Unlike the Industrial Revolution, which reduced the role of the craftsperson in the manufacturing process, the digital age is enriching hand techniques.
Writer Lucy Johnston introduces some of the international designers, artists, and craftspeople who combine the precision and flexibility of computing and digital fabrication with the skill and tactility of the master artisan to create unexpected and desirable objects and products. These include Louise Lemieux Bérubé, a Canadian artist whose work integrates photography and weaving; Australian jewellery designer Cinnamon Lee, whose designs explore the relationship between hand and machine; and Japanese artists Nendo, who produce ceramic pieces that employ both digital fabrication and ancient traditional methods.
Lucy, the author of Digital Handmade: Craftmanship and the New Industrial Revolution, will explain how from affordable jewellery, ceramics, and lighting to priceless sculpture and textile art, digital technology is enhancing artisanal techniques with highly individual and innovative results.
About the speaker
Lucy Johnston is a cultural trends commentator, writer, and curator, and author of Digital Handmade: Craftmanship and the New Industrial Revolution (Thames & Hudson). She was previously Executive Editor of the Global Innovation Report, and is the founder of The Neon Birdcage, a curation studio that creates pop-ups, brand experiences, exhibitions, seminars, and publishing ventures.
Tickets