End of Life Care and Support
Friday 8 June 2018, 7.00

PM

to 8.00pm

Free admission


Booking required
Book tickets

All Saints, Pavement

(map)
Please call 01904 324119 for details on wheelchair access
Event details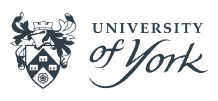 Lord Michael Howard, Chair of Hospice UK, discusses the major issues faced by providers of end of life care. How can hospices deliver the highest quality of care to people with terminal or life-threatening conditions, and support their families?
Despite huge advances in medical science, humanity still has a 100 per cent mortality rate. Death and dying affects us all, but the care and support that people receive at the end of life varies enormously. Good care at the end of life is possible. Our hospice movement has a long tradition of providing high quality care to people and their families. But demand is growing. All of us are living with, and dying with, increasingly complex needs, and currently over 100,000 people die each year without the care and support they need.
Without action, the number of people not being reached will only increase. The answer to what appears to be an impossible challenge is within our reach. Join Lord Howard as he explains that what is required are new ways of working that draw on the expertise of hospices, and which put people and families at the very centre of care, as well as new ways of supporting families and communities.
This event is brought to you in partnership with St Leonard's Hospice and the University of York. With thanks to All Saints, Pavement for use of the venue.
About the speaker
Lord (Michael) Howard of Lympne was the Leader of the Conservative Party and Leader of the Opposition from November 2003 to December 2005. He previously held Cabinet positions under the governments of Margaret Thatcher and John Major, including Secretary of State for Employment (1990 to 1992), Secretary of State for the Environment (1992 to 1993) and Home Secretary (1993 to 1997).
Lord Howard was the Member of Parliament for Folkestone and Hythe from 1983 to 2010 when he retired from the House of Commons and was appointed a Life Peer. He was appointed to the Order of Companion of Honour in 2011.
He now divides his time between charity work - including his role as Chair of Hospice UK - and business, serving as Non-Executive Director on several boards.
About St Leonard's Hospice
St Leonard's Hospice is an independent charity based in York, providing specialist palliative care and support for local people with life limiting illnesses, along with their friends, family and carers. The Hospice has an In-patient Unit, Sunflower Centre and Hospice@Home service. However a hospice is not just a building; it is a way of caring for people. Every patient is recognised and treated as an individual, enabling them to enjoy the best possible quality of life.

In addition to a team of highly experienced doctors and nurses, St Leonard's has specialists in a wide range of roles including complementary therapy, lymphoedema care, physiotherapy, social work, bereavement, occupational therapy and spiritual care. Find out more here.
About Hospice UK
Hospice UK is the national voice of hospice care in the UK. Find out more here.
Tickets