Ways to Wellbeing

Jasmine Howard/span>
Event details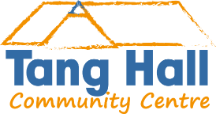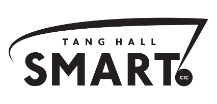 Social isolation is increasingly recognised as a public health risk. It is estimated that around 20 percent of people consult their GP for what is primarily a social concern – often loneliness. A measure of how far it has risen up the political agenda is the recent appointment of a Minister for Loneliness, implementing recommendations from the Jo Cox Commission.
Jasmine Howard of York CVS explains how Ways to Wellbeing - York's version of social prescribing - is connecting people to local community support to help them feel better.
Social prescribing links people referred via their GP to non-medical support from within the community to promote their wellbeing. It recognises that our physical and mental health are influenced by social factors and aims to address the root causes of health problems
80 per cent of people who have accessed Ways to Wellbeing have experienced a greater sense of wellbeing and over 75 per cent of people experienced an improvement in confidence. For people accessing the service, GP appointment usage has decreased by 30 per cent.
Join Jasmine as she explains how social prescribing works, its benefits and challenges. As part of her talk, she'll also show a video sharing some of stories of those who have taken part in the project.
The audience will also be treated to a set from The Bad Bargain Band, a Tang Hall SMART community music ensemble. All members of the group currently or have previously attended Musication– a fully funded music course for adults who face barriers / disadvantages to their music-making.
About the speaker
Jasmine Howard is the Ways to Wellbeing Coordinator for York CVS.
Ways to Wellbeing
Find out more about Ways to Wellbeing here.
Tickets