Living the Life More Fabulous: Beauty, style and empowerment for older women

Tricia Cusden/span>
Event details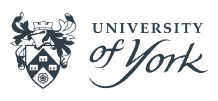 "There has never been a better time to be an older woman. We are fitter, healthier and living longer than at any time in history. My intention is to show you how to live your extra bonus of time as fabulously as possible." Tricia Cusden
Online beauty guru Tricia Cusden offers advice on feeling stylish and happy, encouraging older women to live their lives to the full.
In her 60s, Tricia was fed up of being overlooked by the beauty industry, so took matters into her own hands founding Look Fabulous Forever, a cosmetics company aimed at older women, and beginning a vlog. She swiftly became a beacon of empowerment for an overlooked generation.
Based on her book, Living the Life More Fabulous, Tricia will cover topics including how to update your look, improve your general well-being or take an exciting or much-needed new direction. Find out how to live an engaged life and keep an active mind.
About the speaker
Tricia Cusden is blazing the trail as one of the older generation of British beauty vloggers. A retired management training consultant from South West London, she launched her 'make-up for older women' YouTube tutorials out of frustration that her age group was being ignored by the beauty industry. She launched an online beauty brand, Look Fabulous Forever, in 2013 at the age of 68 and hasn't looked back. Tricia is the author of Living the Life More Fabulous: Beauty, Style and Empowerment for Older Women(Orion).
Tickets