Reporting from the Front Line

Kareem Shaheen and Matt Matravers (Chair)/span>
Event details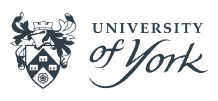 What's it like to report from the front line?
Discover what it's like to work in the most difficult social and geographical environments. Our speakers include Middle East reporter Kareem Shaheen of the Guardian. Kareem explains what it is like to cover the Middle East in all of its contradictions.
Presented in collaboration with The Morrell Centre for Toleration which is generously supported by the C and JB Morrell Trust.
About the speakers
Matt Matravers is Director of the Morrell Centre for Toleration. Matt joined York Law School in 2015 as Professor of Law having been at the University of York since 1995 serving as Lecturer, Senior Lecturer, and Professor in the Department of Politics. He is on the Arts and Humanities Research Council (AHRC) Peer Review College and is a Fellow of the Academy of Social Sciences. He is also Head of York's Goodricke College.
Matt works on contemporary legal and political philosophy. He is the author of two books, Justice and Punishment, and Responsibility and Justice, and is working on a third on the general part of the criminal law. In addition, he is the editor of six edited collections and the author of numerous papers in legal and political philosophy.
Kareem Shaheen is a journalist living in Istanbul, who covers the Middle East in all its contradictions for the Guardian newspaper. He was nominated for a Frontline Club award for his coverage of the Khan Sheikhun chemical attack, as the only foreign correspondent to visit the site of the attack. An Egyptian raised in Dubai, with stints in the Hague and small-town Nile delta, Kareem studied journalism and electrical engineering, and holds a Masters degree in war studies from King's College London. Twitter: @kshaheen
Tickets