Syria: Pathways to Resolution

Alia Brahimi, Gareth Browne, John McHugo and Kareem Shaheen (Chair)/span>
Event details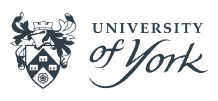 Is Syria a proxy for a new war between the West and Russia?
Join experts including award-winning journalist Gareth Browne of The National, Alia Brahimi of Legatus Global. and John McHugo, author of Syria: A Recent History, as we explore the causes, impacts and consequences of war in Syria and whether peace is achievable. The session is chaired by Kareem Shaheen of the Guardian.
Presented in collaboration with The Morrell Centre for Toleration which is generously supported by the C and JB Morrell Trust.
About the speakers
Dr Alia Brahimi is co-Founder of Legatus Global and a leading expert in terrorism and political trends in the Middle East and North Africa. She has held a number of academic positions, most recently as Visiting Fellow at the Oxford University Changing Character of War Programme. She was previously a Research Fellow at the London School of Economics (2009-2013) and a Research Associate in International Relations at the University of Oxford (2007-2009).
Alia has advised a range of decision-makers in governments and corporations. She recently served as an expert witness to the UK Parliament's Defence Select Committee on emerging threats from the Middle East and North Africa. Alia read for her Master's (MPhil) and PhD (DPhil) in International Relations at the University of Oxford, where she also completed her post-doctoral research. She is the author of Jihad and Just War in the War on Terror (OUP, 2010) as well as a series of academic articles and policy briefs on jihadist ideology and strategy, Islamism, Libya, Iraq and Syria. Alia regularly authors opinion columns and provides analysis on politics and security for the press and the broadcast media.
Gareth Browne is a journalist with The National, an Abu Dhabi based newspaper. He was named New Journalist of the Year 2017 in the Press Gazette's British Journalism Awards for his reports from Iraq for The Times as a freelance journalist.
After travelling to Iraq in 2016, he covered the conflict between Islamic State (ISIS) terrorists and the Kurdish Peshmerga fighters, writing for The Times, The Telegraph and other titles. He is a graduate of the University of Exeter and an Arabic speaker.
John McHugo is the author of A Concise History of Sunnis and Shi'is, Syria: A Recent History and A Concise History of the Arabs. He is an honorary Senior Fellow at the Centre for Syrian Studies at St Andrews University. After studying Arabic and Islamic Studies at Oxford and the American University in Cairo in the 1970s, he had a legal career involving many Arab countries.
John worked on the Bahrain-Qatar territorial and maritime boundary dispute for nine years, and was listed among Bahrain's counsel at the International Court of Justice in 1994. He subsequently wrote an international law refutation of Israel's interpretation of Resolution 242 which was published in the International and Comparative Law Quarterly in 2002. He retired from his law firm in 2006 to devote himself to explaining the Arab world and Islam to western audiences.
Kareem Shaheen is ajournalist living in Istanbul, who covers the Middle East in all its contradictions for the Guardian newspaper. He was nominated for a Frontline Club award for his coverage of the Khan Sheikhun chemical attack, as the only foreign correspondent to visit the site of the attack. An Egyptian raised in Dubai, with stints in the Hague and small-town Nile delta, Kareem studied journalism and electrical engineering, and holds a Masters degree in war studies from King's College London. Twitter: @kshaheen
Tickets