When They Go Low, We Go High

Philip Collins/span>
Event details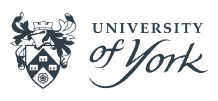 In his work as a speechwriter to senior politicians and business leaders around the world, Philip Collins has become well versed in understanding what it is that makes a speech great.

Join Philip, author or When They Go Low, We Go High, as he explores the ways in which the most notable speeches in history have worked, analysing the rhetorical tricks to uncover how the right speech at the right time can profoundly shape the world.

Find out what Thomas Jefferson owes to Cicero and Pericles, who really gave the Gettysburg Address and what Elizabeth I shares with Winston Churchill.

Philip's talk also tells the story of democracy; it is in the finest public speeches that progress unfolds - and we need those speeches now more than ever. While we are bombarded by sound bites and social media, fake news and sloganeering, and while populists are winning support, democratic politicians need to find words that inspire and give us hope.
Come along and hear a passionate defence of the power of good public speaking to propagate and protect democracy, and an urgent reminder of how words can change the world.
About the speaker
Philip Collins is a lead writer and columnist for The Times. He was the director of the Social Market Foundation, a political think tank and formerly worked in politics, academia, television and investment banking. His first novel, The Men from the Boys (2002), was a Sunday Times top ten bestseller.
Tickets