Seeing Ourselves: Women's Self-Portraits

Frances Borzello/span>
Event details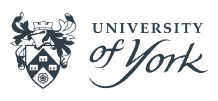 For centuries, women's self-portraiture was a highly overlooked genre. Beginning with the self-portraits of nuns in medieval illuminated manuscripts, Frances Borzello finally gives this richly diverse range of artists and portraits, spanning centuries, the critical analysis they deserve.
In 16th-century Italy, Sofonisba Anguissola painted one of the longest series of self-portraits, from adolescence to old age. In 17th-century Holland, Judith Leyster showed herself at the easel as a relaxed, self-assured professional. In the 18th century, from Elisabeth Vigée-Lebrun to Angelica Kauffman, artists expressed both passion for their craft and the idea of femininity. The 19th century witnessed art schools opening their doors to women, and a new and resonant self-confidence for a host of talented female artists, such as Berthe Morisot.
The modern period has demolished taboos: Alice Neel painting herself nude at 80 years old, Frida Kahlo rendering physical pain on the canvas, Cindy Sherman exploring identity, and Marlene Dumas dispensing with all boundaries.
Join Frances, author of Seeing Ourselves: Women's Self-Portraits, to learn more about the originality of female artists, quintessentially expressed in their self-portraits.
About the speaker
Frances Borzello has specialised in the social history of art since obtaining her doctorate at the University of London. She has published many books including The Naked Nude, A World of Our Own: Women as Artists, and At Home: The Domestic Interior in Art. Her latest book is Seeing Ourselves: Women's Self-Portraits (Thames & Hudson).
Tickets