The Self-care Project: How to let go of frazzle and make time for you

Jayne Hardy/span>
Event details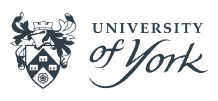 Due to unforeseen circumstances we have had to cancel this event
Join Jayne Hardy to learn everything you need to know about self-care; what it is, why it's important, why it's such a struggle and how to integrate it into day-to-day life.
Self-care is a tool, accessible to all, which helps us to take responsibility for our own happiness - our physical, emotional, psychological and social needs. Jayne, author of The Self-Care Project, argues that it is the best preventative measure available to us to combat feeling overwhelmed, stress and ill health, in our hectic, modern world.
The founder and CEO of the Blurt Foundation, Jayne will walk you through the case for self-care and provide advice on how to chisel out daily space for self-care in a practical, achievable and realistic way.
About the speaker
Jayne Hardy is the founder and CEO of The Blurt Foundation - a social enterprise dedicated to helping those affected by depression. She has spoken, and written, about her own experiences of depression and self-care on BBC Radio 2, at TEDxBrum, and in publications such as Huffington Post, Grazia and Virgin.com.
Her innovative use of the internet to bring about positive social change was recognised from the off. She won the TalkTalk Digital Hero Award in 2011, and in 2014 was included in Marketing Magazine's list of Top Ten Digital Mavericks. Jayne has been mentioned as one of the 19 inspirational women leading the way in mental health by Rethink as part of their International Women's Day celebration. In 2016, Jayne led the viral #whatyoudontsee social media campaign.
Tickets