What Works for Women at Work: Four patterns working women need to know

Joan C. Williams/span>
Event details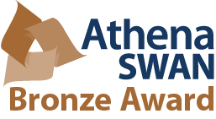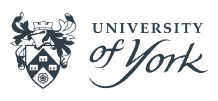 Hidden bias affects men, women, and diverse employees, and can adversely affect the overall atmosphere and culture of an organisation.
Join us for a dynamic talk by author Joan C. Williams to learn about the challenges women and diverse employees face in today's workplace and the data-driven strategies that will help them succeed. Joan will provide concrete steps for employees (men and women alike) to help everyone – including organisations as a whole – perform and succeed at the highest level.
Joan's talk will draw on her book What Works for Women at Work: Four Patterns Working Women Need To Know, which offers savvy advice, based on extensive research and interviews with 127 highly successful women, to help women navigate office politics and thrive in high-powered careers. Drawing on hundreds of published studies, Joan pinpoints the ways office politics are trickier for women than men, and even trickier for women of colour, identifying four distinct patterns of gender bias.
Join us for an engaging discussion and leave with a range of strategies for addressing even the most vexing career challenges for women.
Inaugural Athena SWAN Gender Equality Talk
Look out for a new drama Space. Planets. Stars. (Wednesday 13 to Saturday 16 June) as we take you on a journey of discovery, testing the strength and potential of humankind.
About the speaker
Described as having "something approaching rock star status" in her field by The New York Times Magazine, Professor Joan C. Williams has played a central role in reshaping the conversation about work, gender, and class over the past quarter century. She is a Distinguished Professor of Law, Hastings Foundation Chair, and Founding Director of the Center for WorkLife Law at the University of California, Hastings College of the Law. Her path-breaking work helped create the field of work-family studies and modern workplace flexibility policies.
Joan is the author of What Works for Women at Work (co-written with daughter Rachel Dempsey) and most recently, co-authored a workbook companion to What Works for Women at Work, (NYU Press). She is the founder of Gender Bias Bingo, a web-based project aimed at providing information and tools on gender bias to professors. She has explored the parallels and differences between gender and racial bias in two reports. The first, 'Double Jeopardy? Gender Bias Against Women in Science' has been shared over 40,000 times in the media, and the second, 'Climate Control? Gender and Racial Bias in Engineering' was co-authored by the Society for Women Engineers and surveyed over 3,000 engineers.
Her awards include the Families and Work Institute's Work Life Legacy Award (2014), the American Bar Foundation's Outstanding Scholar Award (2012), the ABA's Margaret Brent Women Award for Lawyers of Achievement (2006), and the Distinguished Publication Award of the Association for Women in Psychology (2004) (with Monica Biernat and Faye Crosby).
Tickets