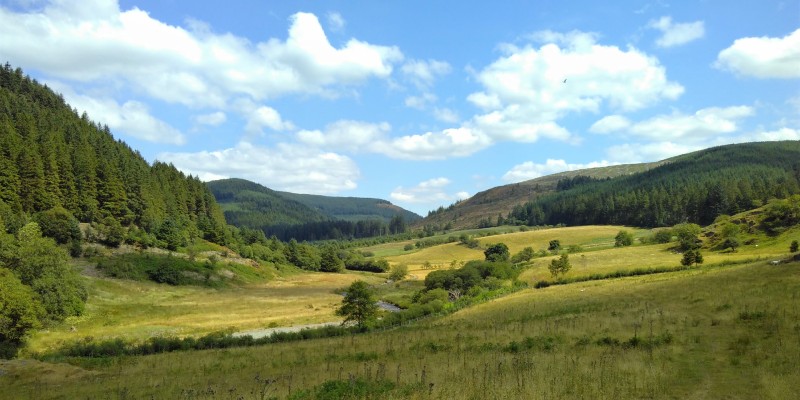 Beyond the Horizon: A storytelling evening Alice Courvoisier
Performance
This event has now finished.
Date and time:

Tuesday 8 June 2021, 8pm to 9.30pm

Location:

Online only

Admission:

Tickets: £4, booking required
Event details
A character stands looking ahead at the small path snaking towards the horizon. They might have a walking stick, a bag on their shoulders, hair fluttering in the wind; they could be old, or young; they could be four-legged.
There is excitement, and apprehension, for they do not know yet how the journey will unfold.
Perhaps they're headed on a quest, and what better prize then than immortality? Maybe their way will lead them into the darkness of the Underworld. They could be trying to return the hard way to a place glimpsed then lost; they could be following a dream. Their travel might be through time, via mysterious fairy dimensions; or to the spirit worlds, like the journeys of shamans.
Join storyteller Alice Courvoisier as she recounts tales of travels to the horizon and beyond. The event will feature music by sound artist Fallen Butnotdown.
This event is hosted live on Zoom. You'll receive a link to join a couple of days before the event takes place and a reminder an hour before. In our virtual theatre, your microphone will remain muted but you'll have the choice to turn your camera on or off.
About the speaker
A former lecturer at the University of York, Alice Courvoisier is now a storyteller based in a small-holding in Wales. You can follow her work at talesandshapes.com
Fallen Butnotdown is a musician and sound artist based in Wales. You can listen to his work on Spotify, Apple Music, Soundcloud and all other music streaming sites.