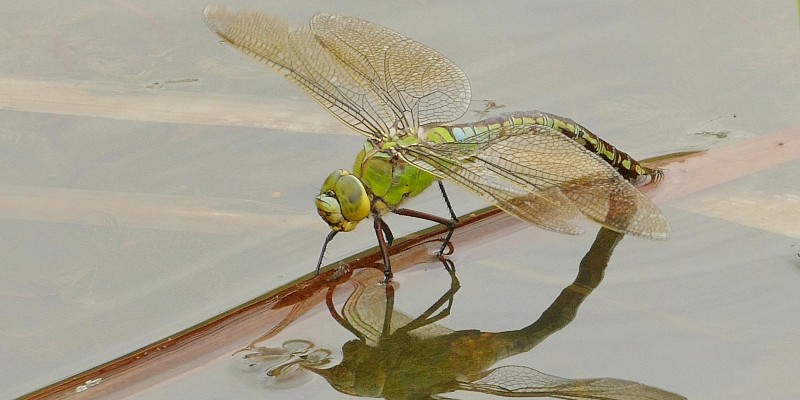 Big Bugs Eat Little Bugs and So Ad Infinitum Dave Raffaelli, Dan Carne and Terry Crawford
Interactive activities
Date and time:

Saturday 12 June 2021, 10am to 1.30pm

Location:

Three Hagges Woodmeadow, York Road, Escrick (Map)

Admission:

Free admission, booking required
Event details
The 19th century mathematician Augustus De Morgan penned the ditty 'Big fleas have little fleas upon their backs to bite 'em, and little fleas have lesser fleas, and so, ad infinitum', highlighting what is a general rule in nature: larger things eat smaller things.
This rule is broken when biodiversity is lost, as is happening more and more in our countryside, with unknown consequences for ecosystems.
Join us and find out how the biological communities of interacting organisms at Three Hagges Woodmeadow are responding to efforts to recover biodiversity and the complex links between species.
If you are interested in nature and science, come and explore all this with expert naturalists in a beautiful natural setting. The guided walk is led by Dave Raffaelli and Dan Carne of the Woodmeadow Trust, and Terry Crawford, a population geneticist, lepidopterist and conchologist.
Three Hagges Woodmeadow is just six miles south of York. Parking and bike racks are available. It is easily accessible by bus route 415 York to Selby (Hollicarrs stop just five-minute walk) and Sustrans Bike Route 65 (five-minute cycle). All ages are welcome.
Image credit: Pat Bone
About the speakers
Dave Raffaelli Emeritus, University of York, Ecosystem ecologist and Chair of Woodmeadow Trust.
Dan Carne is the Woodmeadow Officer at the Woodmeadow Trust.
Dr Terry Crawford is a population geneticist, lepidopterist and conchologist.
Woodmeadow Trust
For further information on the Woodmeadow Trust and the Three Hagges Woodmeadow please visit woodmeadowtrust.org.uk
Partners