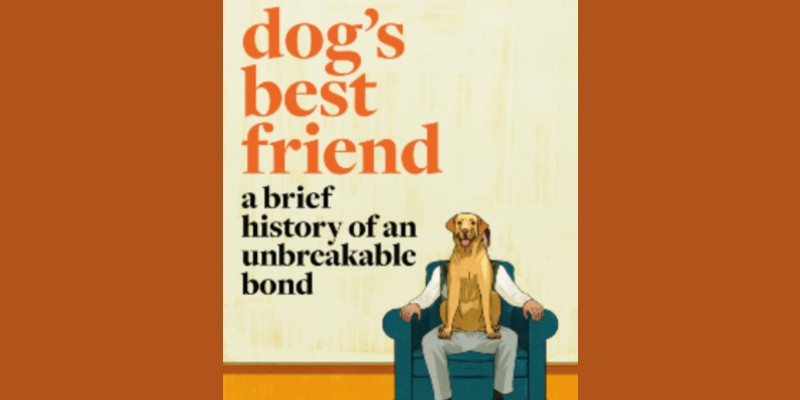 Dog's Best Friend: A brief history of an unbreakable bond Simon Garfield
Talk
Date and time:

Wednesday 9 June 2021, 6pm to 7pm

Location:

Online

Admission:

Free admission, booking required
Event details
Dogs and humans: in the last 200 years no inter-species relationship has developed so fast nor come so far. Dogs accompany us in every walk of life, usually three times a day. How and why did this relationship begin? How has it changed over the centuries? And who's getting the upper hand?
Simon Garfield, author of Dog's Best Friend, will examine this unique bond by revisiting some of the most important milestones in our shared journey. It begins with the earliest visual evidence on ancient rock art, and ends at the laboratory that sequenced the first dog genome. En route we encounter the first Labradoodle in Australia, a misguidedly loyal Akita in Japan, an ill-fated Poodle trainer in the United States, and a hilariously disobedient Romanian rescue dog named Kratu at the Birmingham NEC.
Join Simon as he explores the extraordinary and enduring ability of dogs to enhance so many aspects of our lives.
This event is hosted live on Zoom Webinar. You'll receive a link to join a couple of days before the event takes place and a reminder an hour before. During the event, you can ask questions via a Q&A function but audience cameras and microphones will remain muted throughout.
Book sales
You can buy copies of many of our speakers' books from Fox Lane Books, a local independent bookseller and Festival partner. In some cases, author signed bookplates are available too.
About the speaker
Simon Garfield is the New York Times bestselling author of more than a dozen acclaimed books of non-fiction including Mauve, Timekeepers, To the Letter, On the Map, and Just My Type. He is a trustee of Mass Observation, and is the editor of several books of diaries from the archive, including Our Hidden Lives and A Notable Woman. His study of Aids in Britain, The End of Innocence, won the Somerset Maugham Prize, while To The Letter was one of the inspirations for the theatre shows Letters Live. His most recent book is Dog's Best Friend: A Brief History of an Unbreakable Bond.
Partners