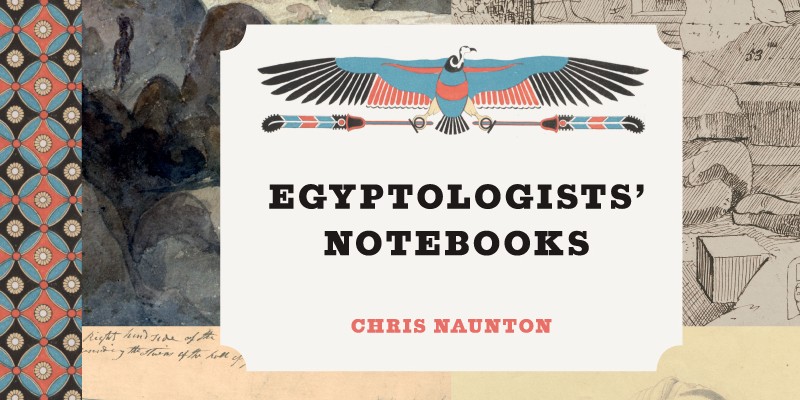 Egyptologists' Notebooks Chris Naunton
Talk
This event has now finished.
Date and time:

Saturday 19 June 2021, 1pm to 2pm

Location:

Online only

Admission:

Free admission, booking required
Event details
Join Egyptologist Chris Naunton for a gorgeous presentation of intimate diaries and journals that capture the excitement of the golden age of Nile exploration.
A visual celebration of Egypt's ancient past, Chris's richly illustrated talk will feature evocative sketches, paintings, and photographs from pioneering explorers' and archaeologists' journals, providing behind-the-scenes access to the archaeological discovery of Egypt.
Chris, author of Egyptologists' Notebooks, will explore how for centuries the ancient ruins of Egypt have provided an endless source of fascination for explorers, antiquarians, archaeologists, and the public. Discover how early adventurers were gripped by the urge to capture what they saw in writings, sketches, paintings, and photographs.
This event is hosted live on Zoom Webinar. You'll receive a link to join a couple of days before the event takes place and a reminder an hour before. During the event, you can ask questions via a Q&A function but audience cameras and microphones will remain muted throughout.
Book sales
You can buy copies of many of our speakers' books from Fox Lane Books, a local independent bookseller and Festival partner. In some cases, author signed bookplates are available too.
About the speaker
Dr Chris Naunton is an Egyptologist, writer and broadcaster. He is the author of Searching for the Lost Tombs of Egypt (Thames & Hudson, October 2018) and Egyptologist's Notebooks (Thames & Hudson, 2020). He has extensive experience of TV and radio, and has appeared as a presenter, expert contributor and interviewee in a wide range of documentaries, news features and other programmes. He has also worked as a consultant for TV and radio productions, and for writers, editors and publishing companies. He has taught Egyptology at UCL, SOAS, Birkbeck College, and Komazawa (Tokyo) and Melbourne universities. In addition, he is Director of the Robert Anderson Research Charitable Trust (RARCT), a London-based charity that provides support to visiting academics.
Partners