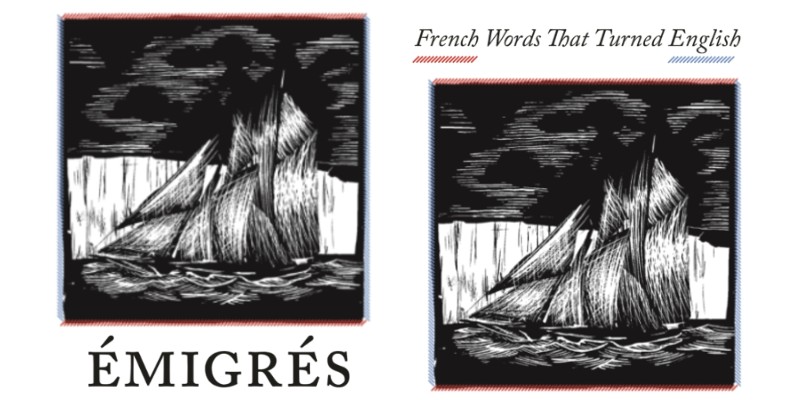 Émigrés: French words that turned English Richard Scholar
Talk
This event has now finished.
Date and time:

Thursday 10 June 2021, 8pm to 9pm

Location:

Online only

Admission:

Free admission, booking required
Event details
English has borrowed more words from French than from any other modern foreign language. French words and phrases, such as à la mode, ennui, naïveté and caprice, lend English a certain je-ne-sais-quoi that would otherwise elude the language.
Richard Scholar, author of Émigrés: French Words That Turned English, examines the continuing history of untranslated French words in English. What do these words reveal about the fertile but fraught relationship that England and France have long shared and that now entangles English- and French-speaking cultures all over the world?

Join Richard as he demonstrates that French borrowings have, over the centuries, "turned" English in more ways than one. From the 17th-century polymath John Evelyn's complaint that English lacks "words that do so fully express" the French ennui and naïveté, to George W. Bush's purported claim that "the French don't have a word for entrepreneur," he will argue that French words have offered more than the mere seasoning of the occasional mot juste. They have established themselves as "creolising keywords" that both connect English speakers to - and separate them from - French.
This event is hosted live on Zoom Webinar. You'll receive a link to join a couple of days before the event takes place and a reminder an hour before. During the event, you can ask questions via a Q&A function but audience cameras and microphones will remain muted throughout.
Book sales
You can buy copies of many of our speakers' books from Fox Lane Books, a local independent bookseller and Festival partner. In some cases, author signed bookplates are available too.
About the speaker
Richard Scholar is Professor of French in the School of Modern Languages and Cultures, Durham University, and a Leverhulme Major Research Fellow. In addition to Émigrés: French Words That Turned English (2020), he is the author of The Je-Ne-Sais-Quoi in Early Modern Europe: Encounters with a Certain Something (2005) and Montaigne and the Art of Free-Thinking (2010; 2017), and the editor of Thinking with Shakespeare: Comparative and Interdisciplinary Essays (2007), Fiction and the Frontiers of Knowledge in Europe, 1500–1800 (2010), and Caribbean Globalizations, 1492 to the Present Day (2015).
Richard is the founding General Editor of Translatio, a book series that explores all aspects of translation in the medieval and early modern periods, published by Boydell and Brewer. He is a former Editor of Early Modern French Studies, the journal of the UK Society for Early Modern French Studies, on whose Executive Committee he sits. He is a Member of the Jury du Prix XVIIe siècle (on behalf of La Société d'Étude du XVIIe siècle, France). He is also a Literary Theory Consultant for the Oxford English Dictionary, a recipient of a Philip Leverhulme Prize, and a Chevalier of the Ordre des Palmes Académiques.
Partners