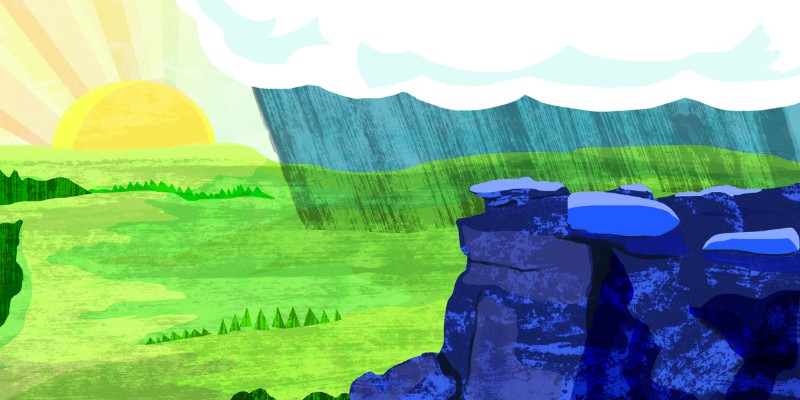 Forecast: A diary of the lost seasons Joe Shute
Talk
Date and time:

Friday 18 June 2021, 1pm to 2pm

Location:

Online

Admission:

Free admission, booking required
Event details
We all talk about them. We all plan our lives by them. We are all obsessed with the outlook ahead. The changing seasons have shaped all of our lives, but what happens when the weather changes beyond recognition?
Author and journalist Joe Shute has spent years unpicking Britain's long-standing love affair with the weather. He has pored over the literature, art and music our weather systems have inspired and trawled through centuries of established folklore to discover the curious customs and rituals we have created in response to the seasons. But in recent years Joe has discovered a curious thing: the British seasons are changing far faster and far more profoundly than we realise. Daffodils in December, frogspawn in November and summers so hot wildfires rampage across the northern moors.
Joe, the author of Forecast: A Diary of the Lost Seasons, has travelled all over Britain discovering how our seasons are warping, causing havoc with nature and affecting all our lives. And he has found that even the very language we use to describe the weather is changing in the modern age.
Join Joe as he bridges the void between our cultural expectation of the seasons and what they are actually doing, and discusses what happens to centuries of folklore, identity and memory when the very thing they subsist on is changing for good.
This event is hosted live on Zoom Webinar. You'll receive a link to join a couple of days before the event takes place and a reminder an hour before. During the event, you can ask questions via a Q&A function but audience cameras and microphones will remain muted throughout.
Book sales
You can buy copies of many of our speakers' books from Fox Lane Books, a local independent bookseller and Festival partner. In some cases, author signed bookplates are available too.
About the speaker
Joe Shute is an author and journalist with a passion for the natural world. He studied history at Leeds University, and currently works as a senior staff feature writer at The Telegraph. Before joining the newspaper, Joe was the crime correspondent for The Yorkshire Post. He is the author of A Shadow Above and Forecast. @JoeShute
Partners