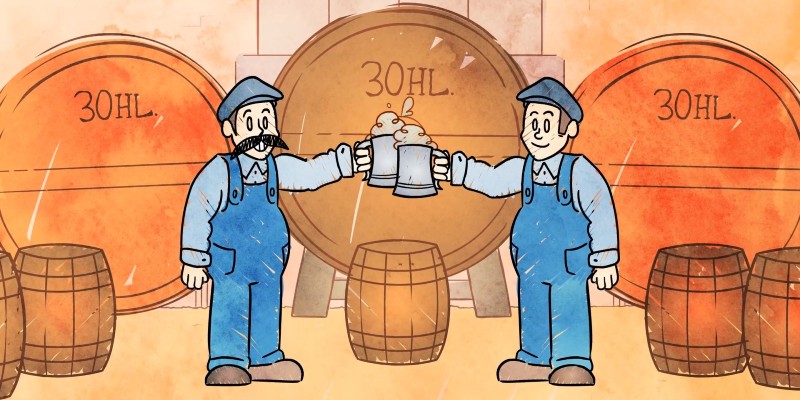 Biotechnology: Creating a greener future Alan Goddard and Joyce Bennett
Interactive activities
This event has now finished.
Date and time:

Tuesday 1 June 2021, 2pm to 3pm

Location:

Online

Admission:

Free admission, booking not required
Event details
This event is part of our Ask the Experts series for families.
Learn about biotechnology and find out how we can all benefit from it by reducing our dependency on petrochemicals and creating a greener, more sustainable future.
Watch two videos then ask our experts - biochemist Alan Goddard and biologist Joyce Bennett - your questions.
First watch a music video, Using Biology, featuring folk duo Megson with animations by ScribbleStache.
Biotechnology is technology that uses biology, living organisms or parts of them to develop or create different products. One example of biotechnology is biofuel, which is being developed to replace fossil fuels An example of a biofuel is alcohol made by yeast.
Take a look at a video of yeast fermenting must (grape juice). Listen for the pop as CO2 is produced!
Alan and Joyce are part of the MeMBrane project which is trying to find out what makes some yeast able to withstand more alcohol or sugar than others. By understanding what makes some strains more tolerant we can potentially develop improved strains that are suitable for biofuel production.
Scientists involved in the MeMBrane project have developed a board game, Microstrike, which introduces a variety of microbes and by learning their special skills players compete to rule the board. Microstrike is freely available to educational institutes, while stocks last. Please contact membrane@aston.ac.uk.
About the experts
Alan Goddard is a biochemist at Aston University working on using microbes to make products such as biofuels. By using microbes as cell factories we can reduce our reliance on fossil fuels but, to produce enough to be commercially viable, we need to prevent the product from killing the bug. Alan and his team are investigating how to improve the cell membrane to make more robust microbes for biotechnology.
Joyce Bennett has a background in biology and is the project manager of the MeMBrane and DETOX projects, which both aim to develop better microbial strains for biotechnology.
Over to you!
Ask your questions on the Question Forum below. Alan and Joyce will be answering these live on Tuesday 1 June from 2pm - 3pm.
Please note:
Questions are moderated so they won't appear immediately.
If you would like to know if your question has been answered, please enter your email address when prompted to do so. Your email address will not be used for any other purpose.
Partners