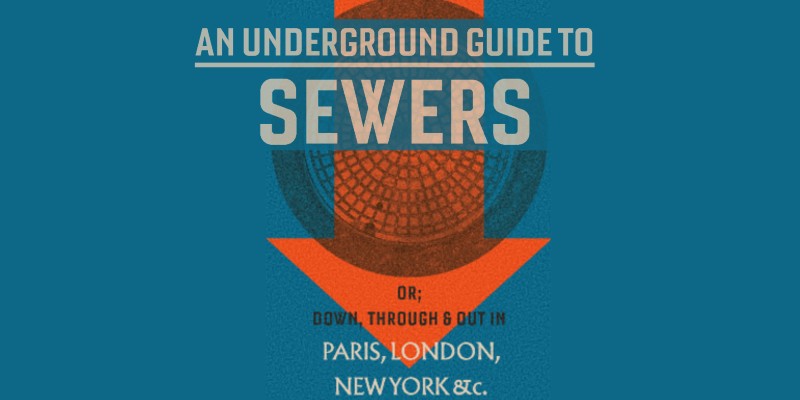 An Underground Guide to Sewers Stephen Halliday
Talk
Date and time:

Sunday 13 June 2021, 12pm to 1pm

Location:

Online

Admission:

Free admission, booking required
Event details
Lose yourself in the vast sewer networks that lie beneath the world's great cities – past and present.
Drawing on detailed archival plans, maps and photographs, writer and broadcaster Stephen Halliday will guide you through subterranean labyrinths – previously accessible only to their builders, engineers and, perhaps, the odd rogue explorer.
Stephen, author of An Underground Guide to Sewers, will trace the evolution of waste management from the ingenious infra-structures of the ancient world to the seeping cesspits and festering open sewers of the medieval period.
Join him as he investigates and celebrates the work of the civil engineers whose pioneering integrated sewer systems brought to a close the devastating cholera epidemics of the mid-19th century and continue to serve a vastly increased population today. Don't miss hearing about the giant fatbergs clogging our underground arteries and the storm-surge super-structures of tomorrow.
This is a YouTube Premiere event. You'll be sent a link to the screening a couple of days before it takes place, as well as a reminder an hour before. You can submit questions for the speaker before Tuesday 18 May here. We will then choose a selection to put to the speaker during the pre-recording of this talk.
Book sales
You can buy copies of many of our speakers' books from Fox Lane Books, a local independent bookseller and Festival partner. In some cases, author signed bookplates are available too.
About the speaker
Stephen Halliday is a specialist in industrial history and the author of a number of books, including Water: A Turbulent History, Amazing and Extraordinary London Underground Facts and The Great Stink: Sir Joseph Bazalgette and the Cleansing of the Victorian Metropolis. He regularly lectures at Cambridge University and presented, with Michael Buerk, the TV programme What the Victorians Did for Us.
Partners