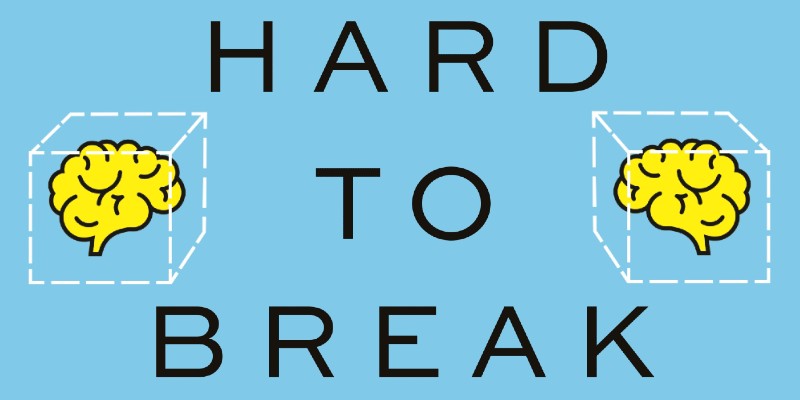 Hard to Break: Why our brains make habits stick Russell Poldrack
Talk
This event has now finished.
Date and time:

Monday 14 June 2021, 8pm to 9pm

Location:

Online

Admission:

Free admission, booking required
Event details
We all have habits we'd like to break, but for many of us it can be nearly impossible to do so. There is a good reason for this: the brain is a habit-building machine.
Leading neuroscientist Russell Poldrack, author of Hard to Break, will discuss how habits are built in the brain, why they are so hard to break, and how evidence-based strategies may help us change unwanted behaviours.Russell will take a clear-eyed tour of what neuroscience tells us about habit change and debunk 'easy fixes' that aren't backed by science. He'll explain how dopamine is essential for building habits and how the battle between habits and intentional goal-directed behaviours reflects a competition between different brain systems.
You'll learn how cues trigger habits; why we should make rules, not decisions; how the stimuli of the modern world hijack the brain's habit machinery and lead to drug abuse and other addictions; and how neuroscience may one day enable us to hack our habits.
This event is hosted live on Zoom Webinar. You'll receive a link to join a couple of days before the event takes place and a reminder an hour before. During the event, you can ask questions via a Q&A function but audience cameras and microphones will remain muted throughout.
Book sales
You can buy copies of many of our speakers' books from Fox Lane Books, a local independent bookseller and Festival partner. In some cases, author signed bookplates are available too.
About the speaker
Russell A. Poldrack is the Albert Ray Lang Professor of Psychology at Stanford University, USA. As well as Hard to Break: Why Our Brains Make Habits Stick, he is also the author of The New Mind Readers: What Neuroimaging Can and Cannot Reveal about Our Thoughts. Twitter @russpoldrack
Partners