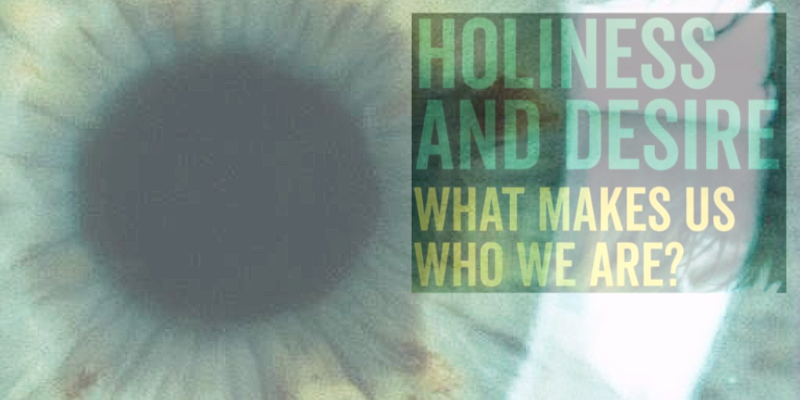 Holiness and Desire: What makes us who we are? Jessica Martin and Vicky Johnson (Chair)
Talk
This event has now finished.
Date and time:

Thursday 17 June 2021, 8pm to 9pm

Location:

Online only

Admission:

Free admission, booking required
Event details
We live in a world that prizes gratification of desire. But what if this pressure to satisfy our wants instead makes us settle for lesser imitations? What if the problem with desire is not that we want what we can't have, but that we don't want it enough? What if desire itself - the gap between wanting and having - is the key to living well?

Join Jessica Martin, author of Holiness and Desire, as she explores these questions and the challenges they pose to modern living. Drawing on sources from the Bible to literature and social media, she considers what a distinctive holiness might look like within the distorting pressures of our highly sexualised modern culture.
The event will include an in-conversation segment with Vicky Johnson, Canon Precentor at York Minster, as well as an opportunity to ask your own questions.
This event is hosted live on Zoom Webinar. You'll receive a link to join a couple of days before the event takes place and a reminder an hour before. During the event, you can ask questions via a Q&A function but audience cameras and microphones will remain muted throughout.
This event is part of our Being Human series which delves into the nature of humanity. You may also enjoy Science, Religion and Humanity: Who gets to say? on Wednesday 9 June, and Human Dignity: Without meaning or meaningful? on Monday 14 June.
Book sales
You can buy copies of many of our speakers' books from Fox Lane Books, a local independent bookseller and Festival partner. In some cases, author signed bookplates are available too.
About the speakers
Jessica Martin was formerly a Fellow in English Literature at Trinity College, Cambridge, and is now a Canon of Ely Cathedral. She was a theological adviser to the Bishops' working Party on Human Sexuality and is a member of the influential Littlemore group of theologians.
The Revd Canon Dr Vicky Johnson is the Canon Precentor at York Minster, where she leads and oversees the cathedral's liturgy and music team. Day to day she enables the planning and delivery of worship and music, supporting the work of the Director of Music and the world-renowned York Minster Choir. She also works with partners in the City of York to explore the development of music outreach in the years ahead.
Partners