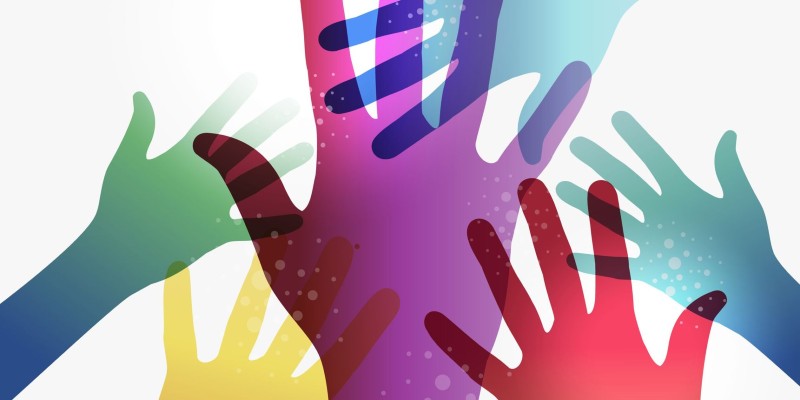 Horizons of Hope Sabrina Fernandes, AbdouMaliq Simone, Melissa Williams and Remi Adekoya (Chair)
Panel discussion
Date and time:

Thursday 10 June 2021, 1pm to 2.15pm

Location:

Online

Admission:

Free admission, booking required
Event details
Hope matters. More so in the uncertain times which we live. Despite facing overwhelming challenges, people live their lives the best they can.
Citizens demand accountability from their governments. Farmers cope the best they can with a changing climate. Workers adapt to new technologies. Nurses and doctors treat patients to the best of their ability, despite not always having the latest medication. Scientists strive to develop vaccines. Businesses invest despite market uncertainties. Poor people demand assistance from the state. Religious and ethnic minorities organise to demand being recognised as full citizens despite facing discrimination. People send their children to school in the hope that their future generations will live better lives.
So how do we understand hope? Join in the discussion as our expert panel of speakers explores the horizons of hope.
Horizons of Hope is curated by Indrajit Roy of the University of York, UK.
This event is hosted live on Zoom Webinar. You'll receive a link to join a couple of days before the event takes place and a reminder an hour before. During the event, you can ask questions via a Q&A function but audience cameras and microphones will remain muted throughout.
Book sales
You can buy copies of many of our speakers' books from Fox Lane Books, a local independent bookseller and Festival partner. In some cases, author signed bookplates are available too.
About the speakers
Remi Adekoya is an Associate Lecturer with the Politics Department of the University of York, UK, and author of the book Biracial Britain: A Different Way of Looking at Race. Before joining academia, Remi was a political journalist. He has written for the Guardian, Sunday Times, Foreign Policy, Foreign Affairs, and the Washington Post among others. He is a regular commentator on politics and current affairs for Times Radio and has provided sociopolitical analysis and commentary for BBC TV and Radio, Sky News, Al Jazeera, TalkRadio and Canadian Broadcasting Corporation (CBC) among others. He is the former political editor of Warsaw Business Journal and a former regular columnist for Business Day, a Nigerian daily. Remi holds a PhD from the Department of Politics and International Relations at the University of Sheffield and an MA in Law from the University of Warsaw. His main research interests are focused around trying to better understand the psychology of identity, and specifically the links between history, politics, emotions and felt identities in present-day Western societies, and in postcolonial Africa.
AbdouMaliq Simone is Senior Professorial Fellow at the Urban Institute, University of Sheffield, UK, and Visiting Professor of Urban Studies at the African Centre for Cities, University of Cape Town. Key publications include, For the City Yet to Come: Urban Change in Four African Cities (Duke University Press, 2004), and City Life from Jakarta to Dakar: Movements at the Crossroads (Routledge, 2009), Jakarta: Drawing the City Near (University of Minnesota Press, 2014), New Urban Worlds: Inhabiting Dissonant Times, Polity (with Edgar Pieterse, Polity 2017), Improvised Lives: Rhythms of Endurance for an Urban South (Polity 2018), and The Surrounds: Urban Life Within and Beyond Capture (forthcoming, Duke University Press). Simone has worked for a wide range of multilateral institutions and NGOs specialising in urban development, as well as holding academic appointments at Medgar Evers College, the University of Khartoum, Cape Coast University, Witwatersrand University (Johannesburg), the New School, and Goldsmiths College, University of London. For decades he has travelled across the world working with various municipalities, research groups and social movements on issues of urban transformation.
Melissa Williams is a recent Applied Human Rights (MA) and Law (LLB) graduate from the University of York, UK. She is currently working as a Research Assistant on the Citizenship Futures- Politics of Hope project, alongside her job as a Discrimination Caseworker for a local charity. She co-founded the Anti-Racism Working Group, during her time at University, and has maintained membership within the group as alumni.
About the curator
Dr Indrajit Roy is a Senior Lecturer with the University of York's Department of Politics. He worked in the development sector for seven years prior to undertaking his doctoral studies at the University of Oxford. His research and teaching contribute to critical approaches to studying the politics of global development, with a focus on 'new development futures' that promise to reframe the discipline.
Partners