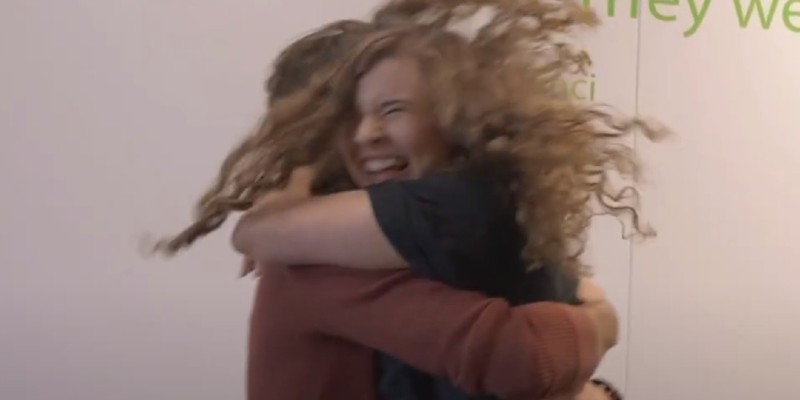 Infinite Stories for Film and Television Marian Ursu
Talk
Date and time:

Thursday 17 June 2021, 12pm to 1pm

Location:

Online

Admission:

Free admission, booking required
Event details
Join Marian Ursu of Digital Creativity Labs and learn how Cutting Room, an authoring toolkit for interactive storytelling, is opening up new infinite horizons for both audiences and media producers.
Cutting Room was developed as part of a collaboration between Digital Creativity Labs and BBC R&D, and presents an expressive and highly effective process for creating interactive stories for film, television and other audio-visual media.
Watch some examples of productions where Cutting Room has been used and learn how the new technology can be used to create interactive stories which respond to audience preferences.
This is a YouTube Premiere event. You'll be sent a link to the screening a couple of days before it takes place, as well as a reminder an hour before. You can ask the speaker your questions live in the YouTube chat throughout the stream.
About the speaker
Professor Marian Ursu is Director of Digital Creativity Labs at the University of York. He leads multi and interdisciplinary research in computer sciences and artificial intelligence within the creative industries. Marian works on the creation of new forms of mediated storytelling that are able to automatically adapt or respond to the contexts in which they are experienced, in conjunction with developing new tools and technologies that support their authoring and distribution. He has led various collaborative research projects including interactive storytelling in film and TV (drama, documentaries, news), automatic stories compiled from user generated content, video-mediated distributed theatre and remote audiences, intelligent video-centric tools for performance tuition, and intelligent video-conferencing/telepresence communication inspired by TV.
Digital Creativity Labs
Digital Creativity Labs is a world centre of excellence for impact driven research in games, interactive media and the rich space where they converge. Working with partner organisations from industry, government and the third sector, DC Labs brings together research expertise from across the creative and scientific disciplines to provide new perspectives, technologies and solutions.
Partners