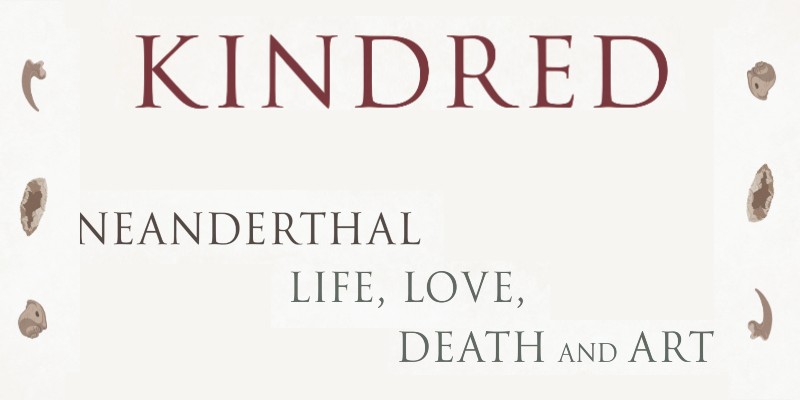 Kindred: Neanderthal life, love, death and art Rebecca Wragg Sykes
Talk
Date and time:

Wednesday 9 June 2021, 1pm to 2pm

Location:

Online

Admission:

Free admission, booking required
Event details
Since their discovery more than 160 years ago, Neanderthals have metamorphosed from the losers of the human family tree to A-list hominins.
Archaeologist Rebecca Wragg Sykes uses her experience at the cutting-edge of Palaeolithic research to share new understanding of Neanderthals, shoving aside clichés of rag-clad brutes in an icy wasteland. Rebecca, author of Kindred, reveals them to be curious, clever connoisseurs of their world, technologically inventive and ecologically adaptable. Above all, they were successful survivors for more than 300,000 years, during times of massive climatic upheaval.
Much of what defines us was also in Neanderthals, and their DNA is still inside us. Planning, co-operation, altruism, craftsmanship, aesthetic sense, imagination, perhaps even a desire for transcendence beyond mortality.
Joln Rebecca as she reveals a deeper, more nuanced story where humanity itself is our ancient, shared inheritance.
This event is hosted live on Zoom Webinar. You'll receive a link to join a couple of days before the event takes place and a reminder an hour before. During the event, you can ask questions via a Q&A function but audience cameras and microphones will remain muted throughout.
Book sales
You can buy copies of many of our speakers' books from Fox Lane Books, a local independent bookseller and Festival partner. In some cases, author signed bookplates are available too.
About the speaker
Dr Rebecca Wragg Sykes is an archaeologist, writer and creative professional, Honorary Fellow in the School of Archaeology, Classics and Egyptology at the University of Liverpool, and chercheur bénévole at the Université de Bordeaux. Her first book Kindred: Neanderthal Life, Love, Death and Art is a critically acclaimed bestseller.
Partners